Last time we started a debate entitled "Is S&OP really necessary?". Our protagonists are REGINALD, the CEO of a multinational FMCG company and JACEK the new Head of Supply Chain Development at the same company.Both do not believe that S&OP is really necessary but we suspect for different reasons. MIKE (that's me) is the Moderator.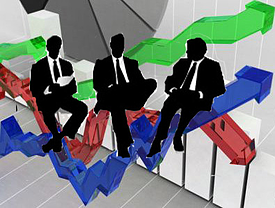 MIKE (MODERATOR): Gentlemen, last time we started discussing S&OP and integrated supply chain planning.
REGINALD (CEO): S&OP, yes. But did we really talk about integrated supply chain planning? And what is it anyway?
JACEK (Head SC Dev): We started. I think we were about to discuss how to get an affective supply chain. I mentioned that it is all about converting incoming orders into flexible production and less about S&OP.
REGINALD (CEO): I am all ears, Jacek.
MIKE (MODERATOR): Jacek, one request. Please can we avoid too many technicalities.
JACEK (Head SC Dev): OK. The main goal of a supply chain should be to convert incoming orders into finished good stock by a flexible production and/or deployment plan, that is capable of supporting sudden changes in demand – the reality is that most FMCG businesses need to respond quickly in the market. Do we agree?
REGINALD (CEO): Yes but we need to have advanced warning of which orders or products and how much of each. In other words we need a sales forecast.
JACEK (Head SC Dev): Yes, but it depends on what sort of sales forecast. Let me continue. 'Real demand' is only captured close to the point of sale. Real demand, for example, is actually stock sold at a retail outlet or, less accurately, stock that moves out of a distributors warehouse. Agreed?
REGINALD (CEO): Yes. Of course. But we don't know that in advance. That's why we have a sales forecast.
JACEK (Head SC Dev): OK, let's deal with the sales forecast. As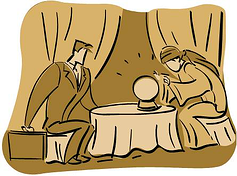 I said, it depends on what type of sales forecast we are dealing with. A sales forecast is not, or should not be what the Sales Department wants to sell or even believes what can be sold. It is not even what sales believes it can sell with a seasonal trend analysis plus promotional campaigns included. I will call this a 'traditional sales forecast'.
REGINALD (CEO): What is it then?
JACEK (Head SC Dev): It should be a continuously modified set of orders registered in the ERP system, converted into MTO (make-to-orders) and MTS (make to stock) that is analysed with modern multidimensional statistical tools for trends and exceptions.
MIKE (MODERATOR): Jacek, watch the technicalities please.
JACEK (Head SC Dev): Sorry. Anyway, any forecast can and should be converted to MTS in order to activate other supply chain processes such as Master Production Schedule (MPS), Materials Requirements Planning (MRP), etc.
REGINALD (CEO): So assuming that we don't have a proper sales forecast in your ideal world, Jacek, what should we do?
JACEK (Head SC Dev): Well we have a couple of problems to deal with. Firstly our ERP system. The logic of what I have described is often already included in 'modern' ERP systems. The well known ERP systems such as SAP, Oracle, Manugistics, etc., have already incorporated this process approach to supply chain configuration and even are following the Supply Chain Council SCOR standard of process classification and information flow.
REGINALD (CEO): So what?
JACEK (Head SC Dev): A traditional sales forecast or sales expectation can and often does compromise a production plan within an ERP system that is designed as quick response with its links to the order capture process.
REGINALD (CEO): And?
JACEK (Head SC Dev): This means that the forecast may be saying one thing and the ordering system, that captures real demand, saying another.
REGINALD (CEO): You mentioned a couple of problems?
JACEK (Head SC Dev): Yes. Its S&OP.
REGINALD (CEO): I knew it. S&OP is the problem....
MIKE (MODERATOR): Reginald, please let Jacek continue.
JACEK (Head SC Dev): Yes S&OP can compound this problem. If we accept that supply chain responsiveness is important. And we have a relatively modern ERP system configured to be responsive to demand via order capture, S&OP can actually slow everything down because of the consensus required in decision making. And this can decrease the very supply chain responsiveness that we are seeking and that has been identified as key to our supply chain strategy.
REGINALD (CEO): You see, S&OP is not needed.
MIKE (MODERATOR): Anything else to add here Jacek.
JACEK (Head SC Dev): Just to complete the picture for now. You see the standard S&OP approach does not use and very often does not even 'tolerate' the dynamic, 'fresh' incoming data that promotes responsiveness. The planning departments defend themselves to collect data with time horizons shorter than the S&OP planning horizon which is usually once a month. In S&OP practice, the ERP system gets old data (maybe 5-7 weeks old) uploaded in the form of a forecast. In this 'S&OP way of thinking', the internal logic of the ERP system is blocked as it freezes essential parts of the downstream processes of MRP and procurement. It thus negatively impacts processes responsible for resource planning such as Production Planning, Production Scheduling and Distribution Resources Planning (DRP).
REGINALD (CEO): So we are all agreed, S&OP is not needed.
MIKE (MODERATOR): Possibly, but I think for different reasons.
REGINALD (CEO): What do you mean?
MIKE (MODERATOR): I would like to suggest that we leave that until later. In the meantime, I will invite Jacek to summarise his argument. Jacek?
JACEK (Head SC Dev): Companies without S&OP can work better without 'bad forecasting habits' or without strong 'production or production planning lobbies'. As a consequence they are more flexible, and can respond more easily and quickly to customer demand.
MIKE (MODERATOR): Provided these companies have an integrated ERP system, well defined supply chain processes including responsiveness to order capture, and people capable of using them without unnecessarily causing delays with arguments over turf wars ....
Until the next time.
Do you agree?
This series is based on nearly 20 years of supply chain experience as a consultant who has witnessed similar debates (a polite description) many times over.
I'd welcome experience from other people.
In this series: