Distributor Assessment Guide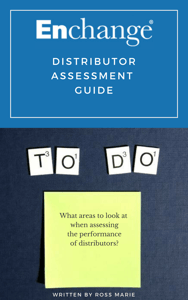 Understand how Distributor Assessments are undertaken.
Learn more about performance categories and performace bands we use for distributor assessment purposes.
Distributor assessment is Step 3 of our 20 Steps to Route to Market Excellence methodology. You will find more details on our methodology here.
Submit the completed form to receive our guide.