Before we even begin to look at how to develop Route to Market (RtM) strategies and execution plans for Fast Moving Consumer Goods Companies (FMCG) in emerging markets like Africa, we need to understand and remind ourselves of a few basic principles about the emerging marketplace. There are of course many similarities in RtM approach for consumer goods companies in African markets and those in the rest of the world. But there are also many key differences.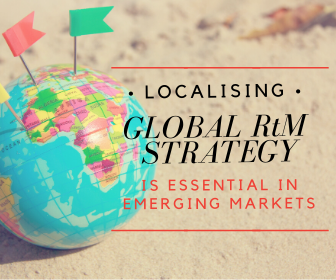 Understanding these differences are essential to RtM success in Africa. Enchange has been successfully delivering RtM transformation across Africa for over 25 years. During that time, we have had to help our multinational clients to understand these differences.
Let's look at some of these differences.
If we look at Europe, for example, the difference between a modern trade outlet and a traditional trade outlet could come down to ownership and maybe branding of the outlet. An independently owned European convenience store, run by a husband and wife team, could have the same service offering, range, equipment, layout, cash flow, etc, as a 7-Eleven or other branded modern trade outlet.
The size, history, uniqueness and brilliance of the African marketplace means that the differences could be much greater. In many cases the African modern trade outlets could be the same as their European counterparts, but the traditional trade outlets could include spazas, open windows, street hawkers, vendors and mobile outlets, to name a few. These may be very different to a mom & pop European convenience store, but they are no less important, and their characteristics need to be understood. In Mozambique, for example, 75% of the beverage sales from a major global multinational take place through street hawkers and vendors.
If we turn to product range, SKU's, availability, brand distribution and listings in Africa, again, we need to understand the specific circumstances. We now live in a world where there is not just a full flavour and a light, or a 330ml and a 6 pack, there is every possible variant, pack size, format, flavour, strength, promotional offering, etc. In large modern trade retail outlets where size, shelf space, storage space, cash flow, etc, may not be an issue, the steps could be, agree the range, sell it in and merchandise it. However, if we are dealing with traditional trade in Africa, where price is key, cash is king (and in short supply), storage space can be non-existent and "shelf" space is at a premium, then this really needs to sharpen the mind and the RtM goals.
I could also discuss political environment, government policies, security, infrastructure, technology, history, culture, local market commercial presence, etc, but I'm sure you get the picture.
In summary, a copy/paste international RtM strategy that does not embrace the local differences, will not fit in emerging markets like those in Africa.
In my next blog we will look at the key questions involved in how to better manage our FMCG distributors for RtM success in emerging markets like Africa
If you would like to know more about our approach to Route to Market excellence click here. If you need more specific assistance, please reach out to me directly.
Please subscribe to the blog on this page, to ensure you don't miss the latest updates on RtM excellence in execution.