The United States of America, the US of A, Uncle Sam and the land of the three. No, not a typo but three visits to USA by yours truly, that is. Two for business and one for pleasure but you cannot visit there without having fun even if it is after a bit of a boring day discussing the details of how to make better soap.
While I have many great memories from the trips there is something humorous that always stands out from each visit. During the first visit to San Francisco for an externally run training course I was told that my English was quite good. The second visit was to Chicago and here after a food fight in a restaurant I was brought a plate of frogs' legs to make me feel at home.......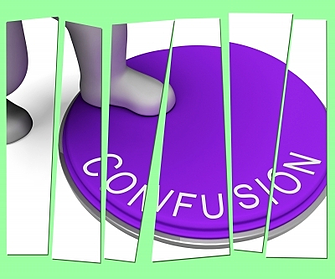 The most recent expedition was to West Point near New York City. Not even Jack Bauer could get me to reveal the reason why I was there. Strictly classified. Anyway, in every restaurant or bar bathroom was a sign stating boldly "Staff must was hands". Well, I waited and waited but nobody came so eventually I washed them myself.
I recently blogged about the lack of clarity in general business language and here I take another look at how a few extended supply chain phrases and terms might have alternative meanings.
| | |
| --- | --- |
| Sales are buoyant | The entire sales team is on a team building exercise on a boat |
| Volumes have softened | The freezer control on the ice cream warehouse has broken down |
| Service improvement | There is a new speaker system in the church |
| Operational efficiency | Hospital surgeons are working very well |
| Forecast accuracy | The weather guy got it right for once |
| Month-end peaking | Ordering a Chinese roast crispy duck soon after collecting salary |
| Stock control | A cheap remote for the TV |
| Capital investments | Buying a house in London or Paris or Rome |
| Quality control | Expensive remote for the TV |
| Sales remain buoyant | They are still messing around on that boat |
| Stock availability | Lots of gravy left over after the roast beef |
| Bill of materials | A guy called William from the RM/PM warehouse |
| Lost sales | Inevitable; we have called out the coast guard |
| Promotional planning | A rarely used HR tool |
| Transport provider | A taxi |
| Balanced scorecard | Golf - 74 shots on the front nine & eactly the same on the back nine |
| Factory gate prices rise | Now it costs more to put a barrier at the front of the factory |
| Pallet configuration | How an artist arranges paint |
| Shrink-wrap | A psychiatrist singing an Eminem song |
| Stock take | Your FMCG warehouse has just been robbed |
| Pallet utilisation | How much of the pallet is covered with paint |
| Cross-docking | How the boat captain feels as he finally brings the sales team back |
While these are English, English-centric I am sure many exist in other languages. Why not share your alternative supply chain meanings below?
Click here for more supply chain lexicographic guffawing.
Image courtesy of Stuart Miles freedigitalphotos.net