This seems like déjà-vue all over again! Only a handful of working days into the New Year and I am hearing the same old complaints about the economy and business in general being poor. Of course this is true and does not look like changing any time soon. However, there is one new recurring theme which popped up at various parties and gatherings over the holidays; "my company seems to do nothing different and just hopes business will improve". Not going to happen, no way! Certainly learning by your mistakes is a powerful message but banging your head against a brick wall for what is approaching 4 years is a rather pointless and painful experience.
Those companies that identify failings and shortcomings in their supply chain AND do something about them will be best prepared when we exist recession. Exit we will but I have no idea when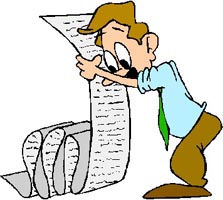 I published a list of potential supply chain resolutions a year ago. I know some people did pause for thought and then take decisive action and it is no coincidence they now have growing businesses. Growth in the current global economy? Yes!
Based on client feedback and analysis of "before and after" performance I list the same resolutions in order of short term impact on operational quality. If you have limited resources then choose from the top of the list.
Check out the top 5 and then find an expert partner to lead you through the process of change for good. Don't be in the same position this time next year; do something.