Nobody doubts the difficult market conditions we find ourselves in. Every single company is trying its hardest to take their share of a diminishing consumer purse to meet their targets. In reality, not everyone can achieve their annual numbers but many will make difficult choices they may regret.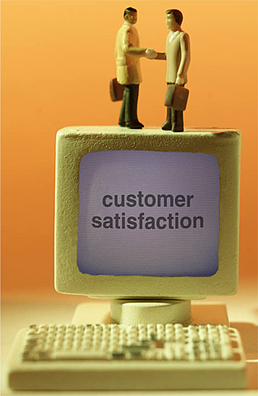 Any company keen to succeed needs a decent level of Customer Service and increasingly this is becoming a key area of competitive advantage. Yes, CS has been around for years and everyone knows how important it is but today a basic level of service is simply not good enough nor tolerated by customers.
What concerns me is hearing FMCG producers proudly boast of attaining and maintaining 100% customer service. Ok, many claims do not stand up to close examination as some FMCG organisations are still adjusting orders to reflect what they have in stock! That is another problem altogether as this Sales led feel-good tactic is simply misleading.
There is no doubt your employees should be focussed on squeezing out every last sale but surely not at the expense of causing mayhem and waste in the business? In the space of a month 3 very different companies have proudly explained they achieve 100% CS. Without too much investigation you can quickly see the effects this has on the business and importantly, staff motivation and the all important bottom line.
So, what are some of the problems can 100% service levels cause?
You will be holding huge amounts of finished goods and/or RM/PM components. Your working capital as a % of sales may be disguised but the absolute value will be excessive.
Excess logistics capacity will be required to store these items and ensure ease of availability.
Inefficient production planning leading to change-over time and material loses.
Risk of RM/PM expiry due to excessive storage periods.
High and unnecessary complexity
Inability to introduce innovations quickly OR acceptance of hefty write off costs.
Staff exhausted by the constant stress and frenzy of maintaining 100% CS.
All in all, a very complex and cumbersome business which is far from leading edge and probably devoid of even a basic forecasting process. If you allow customers to abuse you then you get what you deserve. However, some simple collaborative forecasting with your customers is likely to lead to a much more fruitful and profitable relationship for both parties.