Frankly, if you do not have a sense of humour you will be lost in the Supply Chain. Seldom recognised, under paid, under graded, under stress and most of all, misunderstood. The only real fun is reading the sales force accuracy figures and the reasons for lost sales which never indicate culpability of Sales & Marketing.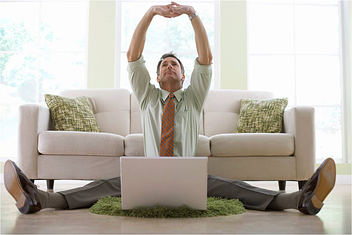 When you have time in between S&OP and other meetings spare a few minutes to read some of these articles. Kick off your shoes, put your feet up (if politically correct), treat yourself to a coffee from the posh machine on the Marketing floor and relax.
If you are musically-minded then you might tune into these articles. If you can think of any more then please add a comment to one of the blogs.
If you missed our Christmas series then please take a look at these articles which provide serious business messages in a light hearted way.
And finally, in case anyone has forgotten how badly the England football team played in South Africa you should read this blog which highlights the relevance of Vuvuzelas to S&OP. Germans, Algerians and Americans; enjoy!
When the reality of your day to day Supply Chain operation kicks back in you can always be thankful that at least you are not in HR!
***