The following blogs will address key points of consideration when embarking on a regional or global S&OP implementation. Part one covers the areas of End Market commitment & ownership and Process Design.
End Market commitment & ownership:
End Market ExCos tend to be sceptical about these type of programmes especially as they fundamentally impact their role & (perceived) power.
The GMs can make or break the programme.
Programmes tend to need a 'sell', NOT a 'tell' approach.
End Market team engagement are always critical.
The initial message from HQ will be very important in establishing realistic expectations.
Process Design:
Keep it simple at 'Cluster' level – e.g. process outline, roles definitions and key dates.
Standardisation – key is the establishment of regional (e.g. European) key 'process parameters' with local End Market interpretation and 'reasonable' boundaries. Keep the rules robust and to a minimum.
Procedural level – use development of these at End Market level as an opportunity to develop local ownership with local teams
***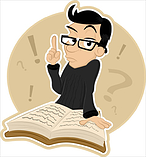 More on S&OP? Check out the below posts!