For a successful Fast Moving Consumer Goods (FMCG) Route to Market (RtM) Strategy, we must be able to measure our performance across the market, internally within the company and externally against the competition and wider benchmarks. We must be able to measure the full spectrum of our RtM Targets, for example, our own sales performance, brand/SKU distribution, new product introductions, volume, revenue, mix, share, displays, in-store facings, pricing, promotion performance, payment terms, merchandising equipment & Point of Sale (POS) placement, visits, etc.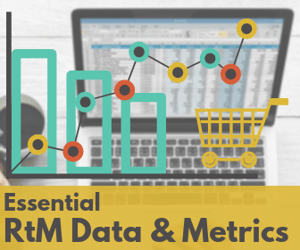 We must be able to do this by territory, by area/region, nationally, by channel, by sub-channel, by key account, by distributor, by retail group, etc. We then need the ability to easily compare these measured results against our targets, our competition and any other benchmarks. We must have the functionality to do this historically, against the current performance and against future targets.

The goal here from a RtM standpoint is to get as detailed, reliable and up to the minute information as possible, to allow us to take corrective action against problems or to recognise success as early as possible to spread it far and wide.

Welcome to my blog series on the 20 Steps to Route to Market Excellence model. Some of you reading this may have gone to 'Mr Google' for some help. What I am trying to do here is to point you in the right direction to create an amazing RtM strategy.

Over the past number of weeks, we have gone through the first 9 steps of my model. The focus of this post is Step 10, 'Data & Metrics'.

Here are some examples of questions you can ask under Step 10 – Data & Metrics:
Based on the RtM Review in Step 1, what is the data that is currently available to us?
What are the performance measures that we are currently measuring against?
What are our current data requirements, in absolute terms and in terms of data capture and maintenance?
Based on the RtM strategy we have chosen what are the likely future data requirements?
To what extent are there any specific areas we need to measure based on external factors (e.g. wider organisation requirements, legislation, regulations, brand launches, restructures, etc.)
Do we currently receive data from our distributors, our retailers, our key accounts, any other customers or partners? What is the data – e.g. sales, stock, etc. If we do, what are we doing with it? If not, is this possible in the future? Have we tried to get it in the past?
Is the data that we will look to measure currently available in the marketplace? Do we need to pay for it? Do we have it internally within our own systems?
If we do not have the data available, will we be able to use a third party to provide it?
Do we currently measure our levels of display, facings or adherence to planograms in the market? How do we do this? How effective it the measurement and our adherence?
Do we have an existing Revenue Management Model? If so, what does it measure? Does our model capture the difference between pricing, mix and volume changes?
Do you have volume that is moving from the traditional trade to the organised trade and eroding margins? Does our Revenue Management Model capture this?
Are our Trade Discounts out-pacing our sales growth? To what extent are we capturing this?
Do we have a cross functional approach to revenue management? Are sales, supply chain, marketing, trade marketing all involved in the process? Are we feeding this information into the correct departments for action?
Which department controls pricing and promotions in our organisation? Is it part of the RtM function and how will it be measured, and the information captured?
Is the current Revenue Management Model fit for purpose? If not, what might a new model look like?
What systems are we using to measure all of this and keep track of performance? Do we have an infield CRM or hand held linked to a back-office system? Can we generate reports with ease or do we have information on spreadsheets? Do we have a system to consolidate this data and information? To what extent are we reliant on spreadsheets for this?
What are the actions that need to take place to have these KPIs measured?
Do we have access to external KPIs, either from the wider organisation or from our marketplace, so that we can benchmark our local activities?
What are the agreed data requirements and set of KPIs that we will capture to measure the success of the RtM strategy going forward?
What is our agreed Revenue Management Model?
I hope you find this useful, any views and comments are welcome. Next week I will cover Step 11 'Sales Incentive Program'. Please subscribe to the blog on this page, to ensure you don't miss the latest updates on RtM excellence in execution and the 20 Steps model. If you would like to know more about the 20 Steps click here.