When I used to spend far too much of my life flying around the globe I did my best to avoid cabin chat with fellow passengers. That may sound a bit miserable but I just needed some sleep before arriving at the next FMCG supply chain challenge.
I still prefer to strap in with a hand wrapped around an old Cockburn's port (in business class) or a plastic cup of wine from godknowswhere in cattle class and sleep until touchdown. My record sleep was non-stop from Kuala Lumpur to London when the air crew checked I was actually breathing every few hours.
Even then there were some travellers who obviously needed their chat fix to relax and they were persistent. This led me to design a range of responses to the inevitable "what do you do?" enquiry that would leave the chat ball squarely in their court and keep it there! My top five "stop the chat" responses were:
I have just been released from prison for a really bad thing but don't worry, my drugs usually get me through the flight.

I am an undertaker with excess capacity seeking new business.

I am an erotic dancer and stripper (no, not of the paint kind).

I collect nail clippings; from hamsters.
If they persisted I would look them deeply in the eyes and say:
I'll do whatever you'd like me to do………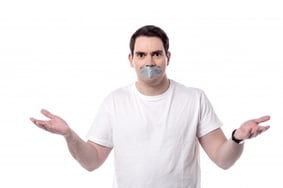 The temptation to do this in business must be avoided as discussion and debate are of course vital for success. Nevertheless, the wrong question at the wrong time in the wrong tone can hide issues and keep them hidden until lasting damage is done. When questioning is consistently about what went badly you seldom hear what really did go wrong only what the "accused" is willing to reveal without exposing themselves or colleagues.
To stem the tide of accusative questioning in an IBP/S&OP meeting try a different approach and see how colleagues react. Throw in a few of these questions/requests to get the chat ball freely bouncing back and forth and avoid the what went wrong/who did wrong interrogation.
Performance Scorecard

Measurement

Achievement

Board feedback

Forecast Accuracy

85%

Getting better. Please share some of the successes from the month to see if can share the learnings across all categories.

Overall Equipment Efficiency

75%

How can we maintain this momentum so we can continue to postpone new capex?

Picking Accuracy

99.95%

Nearly perfect; can we do any more or is it a case of diminishing returns?

Customer Service Level

98.75%

We are delighting 98.5% of our customers but some still need a bit more from us, or do they? Why don't we check what the other 1.5% really need from our extended supply chain?

Inventory Level

15 days

Such a difference to 12 months ago after our SC Analytics investment. Could we shave off another day?
When you see scores very close to the objective or what is actually possible given the constraints of your supply chain then change the approach. Tease out a little more performance rather than stopping the chat ball dead in its tracks.
Image courtesy of stockimages at freedigitalphotos.net