In my last blog we discussed how the Total Cost to Serve (TCTS) can impact the FMCG Route to Market. Since then, I have had several questions and comments asking for some examples of TCTS models. So, in the link below, I have provided some examples. But first, let's have a quick reminder on TCTS.
What is the TCTS?
TCTS is an approach and model for identifying the total cost of servicing all your customers. It will include, and facilitate analysis of, each specific cost element associated with the Customer, Brand, Pack, Channel, Region, Digital, Supply Chain, Order Capture & Frequency, and Invoicing & Payment method.
Why define and analyse the TCTS?
There are numerous reasons why we need to define and analyse the TCTS, including:
We may want to set a minimum order quantity based on margin vs TCTS, so that we have a guaranteed minimum margin.
We may want to bonus our RtM team based around TCTS targets.
We may want to reward or incentivise customers or distributors around TCTS.
We may want to establish certain customer service levels.
We may look at changing our RtM. For example, by moving from a passive importer model to an active in-market model, or from an indirect RtM to a direct model, or vice versa. For any such change, we must be able to understand the impact on TCTS.
To those of you who would like to understand a bit more about various TCTS models we have just released our free guide Total Cost To Serve (TCTS) – Practical Examples for FMCG Producers. In this guide I have provided three examples of TCTS models. These examples refer to specific RtM approaches namely,
Master Distributor
Importer & Master Distributor and
In country Manufacture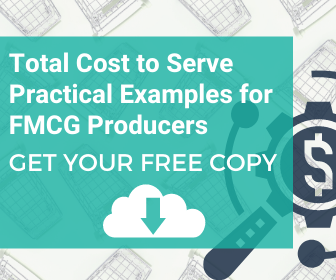 It is important to note that these examples are by no means a one size fits all. There are a multitude of factors that need to be taken into consideration when developing your own specific TCTS model. I discussed these factors in my previous blog post on TCTS last week.
Now is the time to be undertaking this analysis as you prepare to take the necessary actions. The 2021 winners in your market will be doing this now. If you need help or flexible resources, please reach out to me directly.