Out of stocks? Excellent news and a huge relief for all concerned!
A celebration party or at least a few drinks should be the next immediate priority but only after a bath or shower……….. Being sentenced to serve time in the stocks in medieval times was a very public humiliation but certainly low cost and effective for the public purse. Stocks were popular across the world and their official use did not die out until the early 1900's. If only they were available today.
Those found guilty of crimes would be locked in that one uncomfortable, immobile position for days or weeks in all weathers. Then came the fun part as the general public took great delight in throwing as much mouldy and rotten "stuff" at the incumbents. Anything was fair game to be thrown at or poured over these local miscreants. Honestly, anything!
Those who commit crimes today and benefit from soft Community Service Orders or holidays in Africa might think again if they were sentenced to sit in wooden stocks in the town opposite the pub they misbehaved in or shops from which they stole. In fact, if the stocks were placed next to waste recycling skips outside a fast food outlet you could make a thoroughly entertaining day out of it. "Hey kids, should we go to the beach or have a "muck-burger" and throw rubbish at the prisoners?" My yellow Marigold's would be snapped on in seconds.
In FMCG companies, being out of stocks (OOS) generates quite opposite emotions. No celebrations or relief, just the knowledge that a valuable consumer probably walked away with a competitor product. Consider the infrastructure you have employed and paid for to place your product in front of the consumer face and your dismay should be weigh heavily.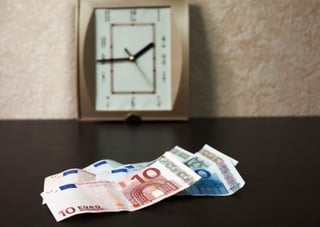 In all retail sectors there are multiple alternative purchase options. If you want a chocolate snack then you want it now. If you want a beer or wine with dinner you are not going to wait until you return home. If you have a headache you are not going endure the pain until your regular paracetamol is available. Consumers make purchase decisions in real time and you do not receive a second chance of securing their cash.
There are many causes of OOS including pure human error or simple transport challenges but regular OOS in your business demand a thorough backwards AND forwards review and assessment:
Forecast Accuracy & Bias – this is of course valuable data if calculated by SKU and with information available quickly to facilitate corrective actions. Only hearing about poor accuracy or persistent inaccuracy several weeks after it happened is a complete waste of time and energy.
Sales & Operational Planning (S&OP) – is your process robust and taking innovation and demand from all channels into account? Do you all operate to one set of numbers or are different departments chasing different targets? Do you have a future stock modelling element within the standard processes?
Route To Market (RTM) – whether this is for Traditional Trade (TT) or Key Accounts (KA); is your deployment efficient and fit for purpose. When did you last assess the relevance of your network? Are you holding the correct level of stock to satisfy the demand including seasonal variations?
All these elements and many more affect your ability to minimise OOS and maximise sales and all require a concerted team effort to continually drive out stock holding errors and drive up perfrormance. Your working capital performance is a pot of gold waiting for you.
I leave you with a motivational thought and image. What if those responsible for repetitive OOS were placed in wooden stocks for a few hours in the factory canteen area? Pass me those Marigolds!
Image courtesy of radnatt at freedigitalphotos.net