In a past life I ran the Supply Chain for an FMCG company in the 6 Gulf Co-Operation Council (GCC) countries plus Yemen in the Middle East. The Distribution model was one different legal entity per territory even for the largest market of Saudi Arabia. Within the smaller markets there tended to be one or two stock holding points which were enough to meet demand in a reasonably short Supply Chain. KSA on the other hand had stock holding points in a majority of the larger population centres.
Moving stock around Saudi Arabia as demand fluctuated was often a simple call between the Supply Chain team and the distributor first point of contact. The distributor owned the stock of course and could do as he pleased but this interaction allowed for optimum internal customer service and timely production and replenishment from the factories. This provided a degree of advance warning outside of the formal forecasting system which was very welcome.
As confidence and cooperation progressed, this flexible replenishment process was expanded to cover cross-border assistance. For example, shortages in Bahrain were quickly erased by stock transfer with appropriate paperwork from the distributor in Dammam. This was not a substitute for good integrated business planning with the distributors but when lost sales became a real possibility all opportunities were considered. Sensible stuff but not exactly rocket science!
Anyone living in or around Romania presently will have "enjoyed" a prolonged spell of very hot, dry weather and uncommonly lacking a few end of day cooling storms. All those drinks producers must be very pleased they can avoid an "it was a poor summer" comment in the annual results. Well, this is true if your products are continually on the shelf! No excuses, they must be continually present in front of consumers' eyes at the precise time they have a raging thirst to slake.
Driving across the Hungary-Romanian border during the heat wave we discussed where to stop for food and much needed drink and decided to cross into Romania as the Hungarian road side service stations all seemed busy. Busy with many people drinking a certain drink and even as we moved on we saw branded trucks arrive to keep stocks moving.
(Aside: Sadly, you leave the good road infrastructure behind in Hungary and any form of transport moves slower in Romania, even the planes! All FMCG producers and distributors would hugely benefit from a half decent road infrastructure.
We needed drinks and the range was wide with all the big names present bar one. This was one brand you expect to find everywhere and every time. The closest you will get to an omnipresent fizzical form in a can or bottle. Shelf empty. Ah ha, the weather is so hot it will all be in the cooler. No. Not there either. (Strangely, nobody had hijacked the prime cooler space, yet......)
Having been involved with drinks Route to Market (RTM) in CEE for several years I was compelled to ask why my fizzy favourite was not available. The simple response was that the distributor did not have any stock. Ok, so why not get some from somewhere else? We can but it cannot get here until after the weekend. I mentioned that you could probably get stock from just across the border in Hungary. Lots of head shaking and nu, nu, nu.
Yes, you would need some paperwork but we are all in the EU so that cannot be difficult, can it?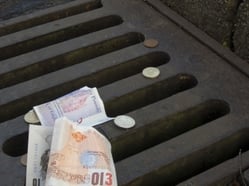 Yes, you would need to meet labelling requirements but this type of stuff is bottled by a regional giant so both languages are usually present.
Yes, you would need some agreement on transfer pricing so competitive margin positions are roughly maintained but why ever not?
If producers do not get a serious grip on their Route to Market operations and cross-border opportunities then they will lose sales and/or someone will move in and destabilise the market with legal but "grey" imports.
A little more flexibility, pragmatism and entrepreneurship would pay huge dividends when demand is constantly high.
Image courtesy of Chris Sharp at freedigitalphotos.net