Firstly, what are Trade Tool Kits? They are the specific commercial tools and materials that we provide to our Trade Marketing & Distribution/Route to Market (RtM) teams to help get their jobs done and to deliver on their targets. They are the trade incentive schemes, CRM systems, planograms, promotions, budgets, pricing initiatives, trade samples, etc. that they will implement, create, manage and report on.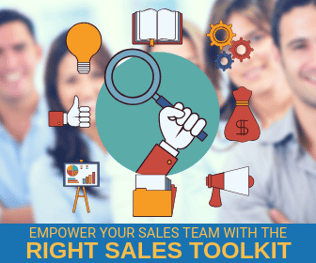 They are shared across the Trade Marketing & Distribution Team (TM&D Team). The TM&D Team in this case can include the Trade Marketing, Distribution, Sales, Merchandising, Promotions, Horeca, Events, Key Account, Customer Service and Telemarketing Representatives.
Much of the focus of Trade Tool Kits will be around providing "stuff" that the TM&D Team can "put" in the field to increase sales. But Trade Tool Kits can be so much more. They can effectively harness the creative power of every member of the TM&D Team by empowering them to look at, and examine, what they believe might work for their customers in their geography. Trade Tool Kits can be used to foster a culture where we believe in our TM&D Team and want them to contribute. I have seen this first hand and it can be amazing. This does not take away from the ABCs of what a Sales Rep should and must do, but maybe they can do more?
In summary, Trade Tool Kits can be the difference between an average TM&D Team and a Great one.
Welcome to my blog series on the 20 Steps to Route to Market Excellence model. Over the past number of months, we have gone through the first 11 steps of my model. The focus of this post is Step 12, 'Trade Tool Kit'.
Here are some examples of questions you can ask under Step 12, 'Trade Tool Kit':
Based on the RtM Review in Step 1, what are the current Trade Tool Kits we have in place?
Are the TM&D team empowered to conduct their own promotions & trade incentive programmes?
Does the TM&D team have a specific budget for in field promotions or events? How is the monitored and measured? Has training been given? How is success captured and replicated?
Can the TM&D team run local territory incentives with selected customers? Do they have guidelines or training for this?
Does the TM&D team launch, manage and/or implement pricing initiatives? If so, what controls are in place for this? Can they be done on a territory/area or regional basis or is this a national implementation? What materials are provided to the TM&D team for this and how are they managed and tracked?
Do we differentiate trade engagement with owners from trade engagement with staff or operators? Do we see any difference? Have we trained our TM&D team on trade engagement?
What Point of Sale (POS) material does the TM&D team have to place? Do they have guidelines on placement, duration, how to record placement, how to record effectiveness? Are we in regular contact with colleagues in Marketing to refresh and provide feedback on POS material?
Does the TM&D team have or use planograms? Have they been trained on these? How to they monitor or record instore display? How often are they updated?
What is the order capture method? Do they use an electronic method? What tools have the TM&D team been given to monitor their accounts? Are these tools well understood?
Does the TM&D team have a CRM solution? Is this common across all roles? Does management have real time access to the CRM tool, its data, and its ability to set and monitor tasks?
Does the TM&D team have laptops or tablets for use in the field? Does the TM&D team have access to customer data with the ability to conduct business and performance reviews? Have they been trained to do this? Is this a role requirement, is it encouraged, or does it fall out of scope?
Does more than one member of the TM&D team share responsibility for a customer or group of customers? If so, what are the rules or guidelines in place for this? How does this effect the use of trade tool kits?
Who in the TM&D team deals with customer complaints? How do we capture and monitor complaints? Can we report on resolution?
Who in the TM&D team opens new accounts? Is there a clear process and system for this?
How do credit limits get set for each customer? What tools are in place to monitor and inform the TM&D team?
Does the TM&D team get involved in invoicing or payment collection? Do we accept cash? If so, what is our process for this and how effective are controls? Do we provide tools for this?
Do we provide product samples to the TM&D team? Is this on a regular basis? How are they monitored or controlled? Are the TM&D team given additional samples at any time, e.g. around specific promotions or brand launches or events? If so, how are these monitored?
Does the TM&D team accept, manage or control product returns? If so, what is the system in place and what are the tools for doing this? What is its effectiveness?
Do the TM&D team place promotional assets and /or merchandising material in the field, e.g. display units, fridges, coolers, electronic displays, branded furniture or items, etc.? If so, how are they managed, tracked and recorded?
What is your overall approach to trade tool kit management?
I hope you find this useful, any views and comments are welcome. Next week I will cover Step 13 'Trade Incentive Programme (TIPs)'. Please subscribe to the blog on this page, to ensure you don't miss the latest updates on RtM excellence in execution and the 20 Steps model. If you would like to know more about the 20 Steps click here.