Probably sitting at number two in the most popular excuses offered when FMCG sales did not happen as planned is parallel or grey trade. Without doubt greys, "passing off" and counterfeits can have an impact on FMCG sales but I was surprised how they only became significant when sales bonus targets were not achieved. Sales not going too well? Drum up a story about greys flooding the markets.
Counterfeits are simply illegal copies of quality brand names and increasingly they are more and more sophisticated and recognition is no longer a check of the bottle mould stamp or a sniff of the fragrance. Despite co-ordinated attention from multi-national companies, well equipped underground factories still exist to rip-off brand owners and consumers.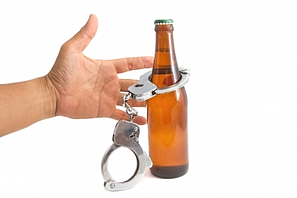 Passing-off an inferior product by making it appear to be a top brand is also potentially illegal but often takes time to prove a case. When a product is called Tipton Tea in a yellow box it is clearly an attempt to steal Lipton consumers who are not vigilant. However, if the tea was from Tipton how do you persuade a judge to rule in your favour if the artwork is not identical? As ever, such litigation takes time and money and even then, success is far from certain.
Back to greys or parallel trade. This is genuine product being sold in a territory for which it was not originally intended by the producer. The quality is fine, multi-lingual packs mean the instructions for use are available and in a duty free zone like the EU, stock can legally cross borders. Oh, and they are cheaper than what is normally available in any particular market. Grey sources can often be from a bona fide distributor in another country sending stock over the border with a bulk discount at month end – a sort of shifty shades of grey but not illegal!
The real problem arises when there is nothing shifty about the origin and there is no discounting or margin misbehaviour. Someone can get the same product into your market at lower cost than you can and consumers do not care whose bonus they are affecting. Instead of moaning and groaning about greys why not take advantage of this learning opportunity as someone can do it better than you can; deal with it!
Assuming the source cost ex factory and distributor margin are consistent then you should study your arrangements for transport, warehousing and specifically Route To Market distribution. Get your Supply Chain (not sales) people onto this and fix the cost to serve problem. If distributor margins are causing the greys then that is purely a sales issue, i.e. self inflicted sales pain. Get your whip and sort this out.
If you are the CEO do not be seduced or blind-folded by the sales message that their hands are tied and there is nothing you can do about greys. There is, and failure to do anything about them could cost you your job!
Image courtesy of praisaeng at FreeDigitalPhotos.net