Today we see a lot of writing about Supply Chain. Technology is advancing rapidly and we are seeing changes almost on a daily basis; progress is simply enormous. However, some things never change and this is what I discuss here – things that never change.
I am not going to tell you about anything difficult. What I mentioned above is as old as humanity but all too often forgotten. True, such things are not usually directly addressed by our business as they relate to common sense only but as we know, common sense is not that common! Of course, I can only approach this from a personal perspective as everyone is entitled to their own opinion.
Today's Topic: "Yeah man, we steal here!"
This is without any doubt one of the most powerful insights that I have been offered in my Supply Chain consultant career. Once upon a time, when I accompanied a sales rep on his route in a Route-to-Market (RTM) project, I visited a certain street in the southern Romania district of Giurgiu. The day was beautiful, the sun was shining and spring had finally arrived. I do not remember how many stores we had already visited, it was a typically busy day in multi-distributor RTM project. Despite the technology progression I mentioned earlier we had printed forms to complete as PC Tablets were still too expensive. I felt that, apart from the spring-like weather, the day would turn outquite boring.
The sales agent was visibly annoyed by me, as I marked several x's and far fewer stars on my printed forms. He was wondering, what on earth do keep scribbling there? Well, I said, I have to write down whether I find any products in the refrigerator that are from the competition or even a different sector. "Aha, let me take you somewhere that you will remember for your whole life", he said. And he was correct, I still remember to this day.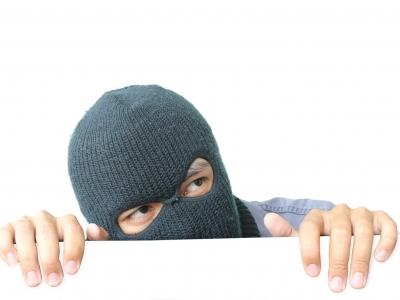 We went to one of the HORECA outlets, essentially a pub which was very crowded and full of people, noise and smoke. The pub also had a cooler provided by the sales agents company. Do believe me, that refrigerator was the most beautiful thing I had seen throughout the project. It was flawless, arranged exactly as it needed to be, with the premium and expensive products nicely placed on the top shelf at eye level, the products which his company tried so hard to sell and promote. In the cooler there was no trace of competition; excellent, this was simply divine. I would have gladly taken a "selfie" with the cooler and post it on Facebook but I figured out a tiny problem - a huge padlock.
Nobody could use the cooler. Was it just for decoration? The agile waitress was very busy, serving the customers by bringing them their selected beverages from the back room. At first, she did not understand what the long-face guy wanted from her (it was I, obviously baffled), but then exclaimed, "Well, I tell you, I can't even leave the cooler open for ten seconds, the customers will steal everything". Right, so it is, confirmed the agent, these guys steal everything!
Then something incredible happened: the buzz in the room stopped, like in old films the piano stopped playing and everyone was looking at me. A customer from a neighbouring table wearing a nice sailor T-shirt, showed me his broken and blackened teeth in a large, no, huge smile and exclaimed "Yeah man, we steal here!" Then obviously, everyone started laughing. And they laughed…
Half joking? Half serious? This is a warning to those who operate in traditional trade HORECA outlets – your products are being stolen or at least permanently borrowed!
While these drinkers were every honest about their dishonesty it is likely this is happening along the Supply Chain. A Supply Chain Manager surely needs to know the technical stuff but they also have to have a nose to sniff out where shrinkage is occurring.
Whether you signed a contract that can bring you personal benefits, no matter how large these benefits are, whether you favour suppliers or clients for reasons known by you only, or whether the stocks simply disappear from the company's warehouse - this is still called theft and eventually someone has to pay for it. Moreover, as a Supply Chain Manager you should be the first to know that something is going wrong and certainly before the Controlling or Audit department and certainly before any external legal involvement.
ERP, WMS, TPS, or BI, APO, MRP and the rest are excellent systems and procedures but they all fail if the phrase applies which my good old sailor friend from Giurgiu enunciated so well: we steal here!
Sometimes it's that simple why you are losing stock and suffering expensive stock counts!
Image courtesy of chanpipat at freedigitalphotos.net