The 2014 Football World Cup in Brazil is fast approaching, yes it is football not soccer. As a kid you played "footy" where I grew up and if you said anything like "soccy" you would need to be a fast runner. The England team has completed missing penalties practice, donned smart new suits and headed off to Miami to miss some more penalties.
Rather like Christmas, you start to see World Cup related merchandise earlier and earlier as producers try to ensure their drink/snack/sticker/game/whatever is top of mind with consumers.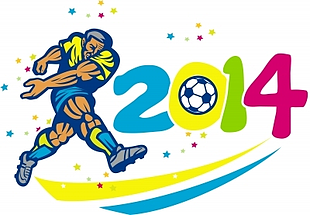 Everything seems to be open for exploitation as a must-have for the tournament. The need for beer and TV watching snacks is understandable but does anybody really need/want a Word Cup table cloth with all the fixtures listed and spaces to complete the score lines? I know not everyone drinks beer while watching football but I have never heard anyone say "great game, I'll just put the kettle on for a brew of that Word Cup tea". World Cup tea, what next World Cup Milk and Sugar and World Cup digestives? They are probably already out there somewhere.
The majority of items adorned with the World Cup logo are sensibly generic and not directly linked with any one team. You may recall the inventory chaos of the vuvuzelas in team colours at the previous competition in South Africa. However, when your can of fizz, bag of nuts or chocolate snack has the name of a team on the packaging then you take the risk of your team unexpectedly departing at the group stage leaving you with huge stocks of Costa Rica cola or Iranian ice cream.
Do producers really put enough thought in to the planning process or do they just throw as much promotional stock and advertising material out there in the hope that their efforts hit the mark? The event has been in the diary for several years and should have formed a key part of your S&OP process. The results of many FMCG and other sector companies may well rely on a productive World Cup sales period but for some reason many have treated the tournament as a special at which you can throw money and cause discontinuity in the supply chain.
Guess who has to clear up the mess when the last ball is kicked and the winners lift the trophy (Spain or Brazil for me although I obviously dream of English success) and football interest suddenly plummets for a few weeks at least? Leftover stocks will be discounted and sink markets will be drinking Brazil beer and eating Nigeria nuts all the way to Christmas. Post World Cup must be a dream for those companies that specialise in liquidating excess stock.
If you did not have the World Cup as a major element of your S&OP process then it is too late and unfortunately your results may now end up being flushed away in the WC!
Image courtesy of vectorolie at freedigitalphotos.net