There remains so much discussion and debate around planning, S&OP and APO etc that the "make" element of Supply Chain has not had much air time. Regional and global strategies are reasonably well represented but it is what is actually going on inside factories that concerns me. The signals coming into factories ought to be much improved when you consider the time and money being spent on improving the demand input.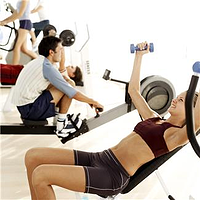 Perhaps all factories are now at a peak of fitness and slickness and no further attention is necessary. I don't think so.
Unless your factory is one of the lucky few who have benefitted from the closure of others and consolidation of volume your output may well be flat or dropping. The recession continues and producers are generally hanging on to over capacity for when the economy picks up – whenever that might be! Certainly, if you have made a heavy capital investment you will not be popular in suggesting a closure, write off or write down before any payback has materialised.
Factories can get lazy in low volume periods as the pressure is relatively low. There is enough time to cope with breakdowns, cleaning and variant changeovers and if the market is being supplied what is the problem?
Efficiency improvements you have sweated over will be lost. Line operators will no longer be trying to push equipment capability to or even beyond name plate capacity.
Initiatives such as disciplined TPM will suffer as the pressure is off and perhaps factory management is not so closely involved.
Operators will be influencing downtime to maintain shift patters and payments – this will happen.
Raw materials in and finished goods out processes become slack as the source and deliver colleagues share the malady. "I'll move that finished goods pallet tomorrow."
When the market perks up again your factory will not be fit to ramp up and ably support increased demand.
You have to keep the pressure up. Many FMCG factories that have been advised of closure usually perform extremely well to the end; almost in defiance.
Athletes who do not train for a while lose their edge. Politicians become more honest during parliamentary recesses. Premier league footballers forget how to dive in the penalty area during the close season. The status quo is disrupted and it takes time to recover.
Adjust working patterns, work flexible shifts, refresh training but do anything to ensure you maintain pressure on performance and KPI targets – keep factory teams on their toes. If you keep your factory operating in top condition you will be ready for the keenly awaited boom.
No, I have no idea when that will be either!