Never easy. Never pleasant. Never going to happen? Never believe your factory is safe!
From a UK perspective if you had a job in a factory in the 1970's you expected to have a job for life as long as you kept your nose clean and performed adequately. However, even in the time I have been breathing the number of factories in UK has plummeted and the economy is now largely one of service. All those manufacturing jobs have gone despite Trade Unions and mostly eastwards.
Initially, the opportunity of low cost manufacture in CEE persuaded producers to invest in green field facilities supported by EU grants and local tax benefits. Now most of CEE is in the EU the position is changing again as companies look at supply on a global basis and relocate even further to the east.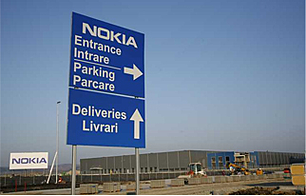 Take Nokia in Romania as an example. A new factory and local infrastructure was built just over 3 years ago and the local area relied on this investment for their collective livelihood. The location was known as Nokia City rather than the geographically correct Jucu yet it was not safe. There was somebody somewhere who could build mobile telephones better, faster and/or cheaper.
They may never admit this but companies know that Supply Chains in countries with weak trade union laws will be easier to close and downsize. Try closing a factory in France!
So, it happens and sometimes to the most highly performing manufcaturing operations when global economy shifts present opportunities elsewhere. When a factory gets a piece of irreversible bad news what can you do as an FMCG, Drinks or Pharma producer to exit with conscience and fingers in tact?
1. Request someone from head office to actually make the formal announcement in front of staff to be made redundant. This will take some of the heat away from local factory management -who may indeed also be losing their roles – to minimise the "them and us" situation.
2. The business case to close the factory must contain a healthy and realistic budget for staff out placement, relocation and re-training activities. If you do not budget for this in advance then exit will be difficult and the business proposal was flawed anyway!
3. Appoint someone to run the scheme to find jobs for your people. If you partner with 3rd party recruitment agencies ensure they are only rewarded on the number of people who find alternative employment or secure 3 interviews per person, for example.
4. Unless there has been some masterful and very, very quiet stock-build it is likely you will have to keep the factory operating and people motivated. Exit packages should be linked to loyalty AND continued performance. Those who stay until the bitter end should be adequately rewarded. It is no coincidence that closing factories tend to perform at a very high level until closure as human nature adopts a "we'll show them what they are missing" mentality.
5. Treat everybody fairly and with respect. Do not allow any "special cases" to be agreed outside of communicated terms and conditions as this will anger others and lead to rapid loss of motivation. Make exit packages transparent in broad terms depending on work level and length of service and keep it simple. Try and maintain a "we are all in this together" attitude.
Many people who have been through factory closures often come out the other side with better opportunities and prospects. Don't dwell on the bad news of the closure and do focus on preparing for the future.
How you manage people exits will have a bearing on corporate reputation. Don't forget, you still have to sell your products to consumers who are now your ex employees so handle with care!
Image credit: HotCellularPhone.com