When I first came across Total Productive Maintenance (TPM) I was sceptical of yet another "blue sky" approach to pursuing manufacturing excellence. Surely, this would soon be replaced by the next set of buzz-word initials dreamed up by smart-suited consultants. But no; I saw the light and now I'm a believer (RIP Davy Jones) in this technique that originated in Japan.
If you have a factory that is running below par in terms of efficiency, output, reliability or cost etc then TPM could be the ideal tool to achieve a sustainable turnaround. Companies do not like under-performing factories and there is usually somewhere else they could make their products better, faster or cheaper. So, if your factory is under threat of closure you might consider following the TPM principles.
TPM is not rocket science but it requires just as much senior management buy-in and patience as an S&OP process demands. There are multiples levels of TPM success but even the basics will require a significant and sustainable change in behaviour. Kick off with the Kaizen 5S approach which is remarkably simple stuff.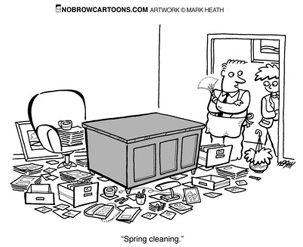 Kaizen 5S is based on the translation of 5 Japanese words relating to systematic improvement and maintenance of a clean, efficient, well organised operation.
Sort – Sort out what you really need – I mean really need! Throw out anything that has been hanging around for a few years "just in case". Check out your spare parts store and see what items are held for equipment you no longer own!
Straighten – Have you ever mislaid your car keys? This system creates a dedicated space for every tool or spare part located near to where it is needed.
Scrub – Clean the machines and the production area thoroughly. Dust can affect quality, spills can be hazardous and well maintained equipment lasts longer.
Standardise - If you use identical working practices for maintenance and cleaning your employees will become highly proficient. Standardisation provides you with a flexible workforce that can be deployed where needed and without a training period.
Sustain – From the factory manager to the tea boy you must keep the faith and sustain every initiative. This is very difficult at first but you have to grit your teeth and keep going.
Of course, this is merely a snap-shot of what TPM entails but it shows the basic elements you need to start the journey. As mentioned, the first tentative steps can be painful but if you stay the course the benefits are immense in efficiency and employee satisfaction. The principles apply equally to logistic centres, offices; essentially everywhere people work.
Oh, but don't try this at home or a divorce is highly probable, believe me!
Image credit: corbindavenport.blogspot.co.uk