The merry-go-round continues in English football. Few will have been shocked by the sacking of Les Parry by Tranmere Rovers but the appointment of Ronnie Moore as his immediate replacement is a surprise. Having been sacked by Tranmere a few years ago to make way for the dire John Barnes experiment, this seems like a wasted period.
Oh, of course the other manager to use the exit door on the same day was Andre Villas-Boas and to be fair this had a much higher profile and news coverage. He was the latest in a long line of talented people to enter the Stamford Bridge revolving door and it is unlikely he will be the last to experience this brand of impatient Russian leadership. It was all very short term.
Roman Abramovich is like a man who constantly returns cheese to the supermarket complaining it is mouldy and nobody is brave enough to tell him it is Roquefort.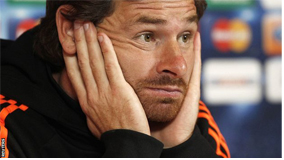 Villas-Boas was brought in at great expense to guide Chelsea through a critical period of change yet within a couple of hundred days he is dismissed. Previously key members of the squad are aging and they appeared not to accept being left out of the team. If high profile team members do not buy-in to change then it simply will not happen. Couple this with a money-rich boss who could not or would not "walk the talk" and there was little chance of success.
Ok, Dave so where is the link to Supply Chain and logistics or is this now a sporty blog?
The Supply Chain lesson in this Chelsea fiasco is all about enabling change. Change never just happens; it takes a great deal of planning and hard work and it is never straightforward and seldom goes to plan - take note Roman!
Your business change could be a Route To Market assessment or a logistics network redesign but whatever it entails there are some simple guiding principles for coping with change
Objectives: Set objectives and make them and the associated timescale very realistic.
Commitment: Agree the project at the top table and communicate by selling not telling.
Expectations: Constantly manage expectations upwards AND downwards in the business.
Communication: Communicate progress frequently, clearly and honestly at all levels.
Training: Does the team have the skills and competencies for the future reality. Identify gaps sooner rather than later?
Celebrate: Celebrate significant milestones and keep interest high.
Manage: Appoint a dedicated and respected Change Manager to guide the overall process of change in the business. This role is very different to the core Project Manger.
If you think about this you see that Villas-Boas never stood a chance as items 1-6 were addressed poorly or not at all. Villas-Boas was recruited as the Change Manager but he was undermined from above and below, if that is not a contradiction in terms.
If you have identified change is necessary then some careful preparation and planning is more likely to bring you success than a petulant, knee-jerk, short term reaction.
Catch up with other Supply Chain related football blogs here.
A Practical Guide to SKU Complexity Reduction in the FA Premier League
Practical Guide to SKU Complexity: FA Premier League Results
Image credit: bbc.com