Well, I would think long and hard about such a decision! Would you want the hassle and the lack of recognition and reward?
An FMCG distributor's lot is not always a happy one. Frequently and unfairly blamed for not reaching targets, yet the fault often lies elsewhere. Unless you have a major and well established distribution company then it is always difficult to get the producer principals to see your point of view – even if you get the unlikely opportunity of a forum to put your position across. The old adage "I treat people the way I like to be treated" does not really apply in distributor management.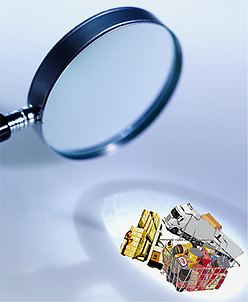 I appreciate that Traditional Trade (TT) distribution has all but vanished in some developed markets but in others it is still the backbone. Yet, companies are prone to pander to global and regional retailers under all-consuming contracts and ignore the much more flexible and co-operative distributors. IKA give salesmen a hard time so they seem inclined to pass the grief on to distributors. This sounds a little like someone who is getting berated at home taking it out on colleagues at work and for no apparent reason. At the very least they are kicking themselves in the foot.
IKA's are like huge ocean liners and take an age to be persuaded to change direction and do something different. With distributors you can theoretically make useful changes with a telephone call. Distributors are (usually) flexible and the bottom line is they are also in it to make money so why not help them? They are not in the game to hold producer stocks that have been loaded to make the month/quarter/year end results. They are not in it to act as a smoke screen for producer capital inefficiency. And they are certainly not in it to take the blame for producer salesmen for mistakes and poor decision making.
Having studied a number of producer-distributor operations, particularly in CEE I consider those at biggest fault are Sales Directors. Of course, poor distributor management may well be at the level of local sales resource but the overall Route To Market activity responsibility is at the top table. If Sales Directors with sizeable TT markets feel they need to focus on XYZ international retailer then they are exposing their companies to huge risk in the TT area. Make no mistake; it is highly likely your distributors are being mismanaged at best and abused at worst.
If Sales Directors believe everything they hear about how poor and indifferent distributor partners are then that is an alarm signal. The only way to silence that signal is to get out and about with distributors directly, i.e. cut out the middle men and make some unannounced visits. I am absolutely sure they would reap huge benefits from just making personal contact; pressing the flesh and listening first-hand how distributors can help increase sales.
To paraphrase a popular bra company advert; "believe it or not but distributors know more about traditional trade than you do".