Everyone involved in selling any type of beverage looks forward to those hot, hot days of summer when the sun is shining and drinks are moving quickly off shelves and out of coolers. This is a time when sales people can relax a little and let the large yellow planet do their work for them. However, there is a limit to how much people buy and consume even in summer so how do you ensure your brands are right there in front of faces and available for sale.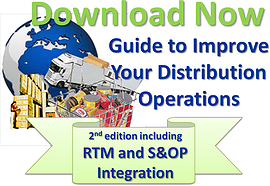 This musical Route To Market (RTM) story can help you increase market share and your bottom line.
In the summertime when the sun shines high,
you can stretch your sales up to the sky,
when the weather's fine,
you got volumes, you can raise your bottom line.
Have a think, have a drive,
go out and see what you really find.

Distributor good, take him out for a meal.
If he's poor, what does it reveal?
Time to make a change,
Do a test, do a check but do it right.
When the sun goes down, you can't make it,
make it good your bottom line.

We're Distributors, and we're generally keen.
But if no-one tells us, then we do as we think.
When the weather's fine
we'd go selling if you would work with me.
We can be happy,
drinks for drinking, to raise profitability.

Sell along with us, dee-dee-dee-dee-dee.
Da-da-da-da-da...Yeah, now we're happy,
da-da-da-da-dah.

When the winter's here, opportunity!
Invest; study RTM, do the right thing.
It'll soon be summertime, and we'll sell again,
we'll raise sales and therefore the bottom line.
You'll be rich, if you take my advice,
raise your drink sales of every single line.
Not quite sure how the melody goes? Check out below!