In common with many business functions Supply Chains adopt multiple initials and/or acronyms to describe various tasks and processes they manage on a daily basis. Those not familiar with SC-speak will often sit bemused as various initials are quoted and debated and then usually blamed for some tenuous lost sales claimed by Sales and Marketing.
Here I take a fresh look at just a small selection of those Supply Chain initials and acronyms.
SC – Super Colleagues. Well, I may be biased but that is what you usually find. Supply Chain people must react to wildly varying demands and impossible timings but more often than not they succeed to get stock to the right place at the right time.
SOP - Supports Outstanding Performance. If you do not follow an S&OP process and your business is doing well and is robust then a pat on the back is deserved. However, if your business is struggling then you might consider the benefits of S&OP which can make all the difference.
IBP – Irritating But Productive. Often considered to be a more mature version of S&OP, Integrated Business Planning can be similarly difficult to get started but when everything clicks, business benefits.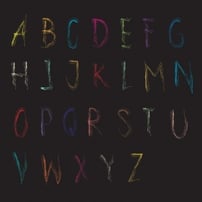 SAP - Spreadsheets Are Preferred. The use of spreadsheets is prevalent in many businesses and equally common is the number of CEO's who believe spreadsheets are NOT being used in their workplace! They almost certainly are but what can you do about this?
IKA- Irritating, Keep Away. In mature Western European markets, big name International Key Accounts are firmly established but in many other parts of the world the reality is quite the reverse. Traditional Trade is a very important part of many developing businesses yet most fail to pay sufficient attention to the continued growth potential of the TT channel.
SKU - Sales Keep "Upping". Introducing new SKUs really should be a cross business decision taken within the context of S&OP and with sound financial analysis. Sadly, this does not happen very often as businesses rack up lengthy SKU lists where the tail items do not even pay for themselves in turnover, margin or profit.
KPI - Keeping People Interested. The adage of "if you don't measure then you cannot improve" is certainly true here. Take care to manage your KPI's closely and frequently but make sure you have a set which ensures everyone knows how they impact collective team performance and results. Visibly reward against the relevant KPIs and your staff will keenly follow them.
ERP – Everyone Requires Products. The whole purpose of your Enterprise Resource Planning is to get your products to the right place at the right time and at optimum cost. Occasionally, priorities must be made between demanding customers and a good ERP will guide your decisions.
PLP - People Loading Products. Think long and had before outsourcing your outbound logistics operations to a 3rd party as they may not be ready to take on your business, seamlessly. Prepare thoroughly and ensure you know exactly what you want from them and the relationship. A big step that is difficult to reverse without pain so be careful!
WMS - Where's My Stock? Your 3PLP partner should be left to run their own business as that is why you pay them. However, you need to be involved in the stock counting process or you will lose sales and experience costly year-end write offs.
4PLP - 4 People Loading Products. If you have successfully used 3PLPs for some time you might wish to take a look at what a 4PLP can offer to the business. This is certainly not for everyone but can be very cost effective.
RTM - Retail Takes Money. Whether your focus is on IKA or TT how you manage your distribution network will be a key driver of your success in the market place. It is a fact that companies spending time and effort getting their developing market TT distributor networks in good order are more successful.
FIFO – Find It, Fuss Over. When you (or your 3PLP) operate a tight warehousing operation you will know where your stock sits, how old it is and what needs to move out to avoid write off costs and the inevitable poor customer service.
OTIF - Often The Invoice Fails. If you fail to deliver orders on time and in full you invite the customer to challenge the invoice and delay payment until you have made financial adjustments.
There are many, many more examples of SC-speak but this set will do for a KO so TTFN!
Image courtesy of boulemonademoon at freedigitalphotos.net