Ok, so you are unlikley to see this on a car bumper sticker but FMCG Distributors will have a significant impact on your sales performance, probably your variable pay bonus and therefore your CEO aspirations! How have you treated your Distributors this year? Were they the usual pain in the proverbial - failing to achieve targets, not paying on time, always moaning about trading terms? Of course, some Distributors do fit this stereotype but others are keenly trying to be treated as and to be, equal partners in your business success. But do you see this?
How are things going in Q4? Have you fallen into the trap of the "sales bonus push"?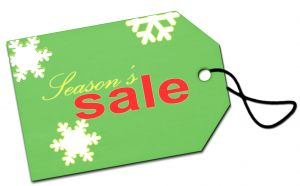 Breaking all the supply and sales phasing rules you have been trying to drum into Distributors? Did you strictly maintain discipline on Sales & Operational Planning or did the last quarter deteriorate into a "sell whatever we've got in the warehouse" scenario?
Companies that spend time and effort in proactively guiding their Distributors, providing relevant training and support inevitably succeed in the market place. Yes, at the end of the day Distributors have to stand on their own two feet but so many FMCG companies assume an organisation calling itself an "FMCG Distributor" inherently knows how to properly support any specific business.
If you do not pay attention to the Traditional Trade (TT) distribution side of your business then you are asking for trouble and that trouble usually ends in divorce along with all the discontinuity baggage separation brings. You need to avoid your choice of Distributors becoming like the English Premier League where managers get about 5 minutes to make an impact before being shown the door. (Strange though, that all these football managerial failures usually find another highly paid role; the latest being Big Sam Allardyce)
So, as we approach a special time of the year why not think about your Distributors and ask yourself if you have given them a fair crack of the whip? If not, then you might consider a New Year resolution to develop a strategy for mutual success. This is far better than continually highlighting deficiencies and using backward looking, discipline focussed KPIs to bash them on the head.
Sit down with your RTM Distributors regularly, evaluate their strengths and weaknesses and agree to do something about the latter. Simply running through a Route To Market evaluation together can work wonders in establishing trust and cooperation. Do yourself a favour and do this now before Q1 next year also becomes history that you cannot change.
Click on the RTM link below and go!

Image courtesy of stock.xchnge at freeimages.com