This weeks' top 10 looks at FMCG Route To Market Distribution - how do you get your product onto shelves?
Straight in at number 10 is Queen with One Vision – Work with Distributors that have a clearly defined strategy in place. If they know what they are aiming at and have made the effort to define this they are likely to be more able to support your objectives.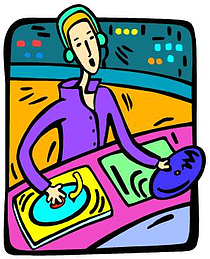 At number 9 this week is Two Hearts from Phil Collins – You need to establish a relationship with your Distributor. If you have both organisations "believing in just one mind" your interaction will be smoother and a firm basis for success.
Depeche Mode and I Just Can't Get Enough" stay at number 8 – There is nothing worse than having orders you cannot fulfill due to being out of stock. Spend some quality time with the Distributor to understand the actual baseline market demand without promotions and new launches etc.
An old favourite at number 7 is Adam and the Ants with Stand and Deliver – Perhaps not considered the most important aspect of Distributor performance. However, if you do not know where your stock is or how to get it to shops cost effectively then this will hinder your ambitions.
On a similar theme Space Oddity by David Bowie sits at number 6 – You may be surprised at the low quality of some of your Distributor storage facilities. Foods and drinks need to be stored in clean and tidy conditions and possibly temperature controlled. If not food and drink then your stock may be of high unit value and so theft is what you need to avoid.
At 5 is Status Quo with Whatever You Want – Do you know how your Distributor representative takes orders on your behalf? You should try being a fly on the wall one day and see for yourself. You may not be too happy with what you see!
Sitting at number 4 this week is the Peter Pan of Pop Cliff Richard with Move It - Once you have secured an order you need to be sure this is processed in a timely fashion. You should check how long an order takes to be processed and acted upon.
Another old favourite secures number 3 this week and it's Abba with Money, Money, Money – Your Distributors need cash flow plus a modest profit to survive or it is not worth them being in business. Take care when setting your trading terms or you could cause problems which can lead to financial collapse.
Near the top at number 2 is The Jags from the '70's with (I've Got Your Number) Written On The Back Of My Hand – Hard to believe but some FMCG Distributors still take hand written orders on any available piece of paper. If you want to ensure accurate order capture and prompt processing then you need to invest in some sort of data collection IT. This does not have to be directly on line but of course, that would be even better.
Finally, at the top is Reward by Teardrop Explodes – The Distributor is not a charity and needs a reasonable return on his investment. Review your support spend and ask if it is really fair and motivational. Similarly, take time to ensure the Distributor is treating his staff in exactly the same way as they are actually a key part of your route onto the shelf.
To see how you can rise up the Distributor performance chart visit RTM Distribution and see how you stack up.