As a representative of an OTC producer in Romania, I would bet that the challenge of 100+ days payment terms set by your Distributers is on your "Top 3 issues" list.
If you have been involved in the Romanian pharmaceutical market for some time surely you have exclaimed more than once "How on earth is this possible?" or "I will not accept this in a million years!". In time, I imagine you have come to accept this as a "house rule" in Romania.
Perhaps the only time fresh attention is paid to this subject is when a new boss arrives and raises the same incredulous questions about the payment terms. In your mid-term plans a targeted decrease in the payment terms would not occur in the first 4 years. (Actually, it is NOT going to change without a completely different approach by all parties.)
Coming back to reality, how did we get to this situation?
Well, there are several reasons:
The pharmaceutical market is Rx product driven (approximately 80% of the market), so the rest of the market (OTC) suffers from the rules set by Rx. Pharmacies get payment from the National Insurance House for reimbursement receipts within 180+30 and Distributors collect the cash and pay you in another 30 days.
All the top 20 Pharma Distributors have mixed Rx & OTC portfolios and the majority of them do not use separate invoicing and cash collection for OTC and Rx. Why? Because it is easier to do it like that.
For the pharmacies it is also easy to claim that, with the cash they collect from the sales of OTCs and patients contribution to reimbursed prescriptions, they barely manage to stay alive.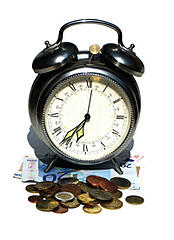 So, if you want to have your product in the portfolio of a Distributor (AND on the pharmacy shelf AND in the customer shopping basket) you must be able to accept 120-150 days payment terms.
Is this right or are there other options in the market? What is the real payment terms that an OTC producer should demand from Romanian pharmaceutical Distributors? Is this 21 days (like in the FMCG market) or is it 210 days like in Rx?
One thing is for sure, this problem will be with us for some time!