Where has that first post-holiday month gone? Suddenly it's the 24th of January and there are only 7 calendar days and 5 working days until you close the month. Adopt panic stations despite what Corporal Jones of Dad's Army would say.
Are you ahead of the required run rate or are you suffering the usual FMCG malaise of looking to push stock into the trade in the last few days? After all, nobody at HQ likes missing the first period target of the year, do they? I'd guess you have about 60% of your turnover complete which leaves you with 40% to plan, make, deliver and most importantly, invoice in those last 5 business days.
The chaos this causes to supply chains is rarely fully understood in other disciplines. This is what month end loading does and this list is not exclusive. Selling stock that is not actually required in the market only because you need to generate turnover and profit…….
Blocks up warehouses AND wallets for the next period.
Overloads capacity in warehouses as high levels of stock try to get in and out at the same time and often through the same doors.
Raises costs as transport availability is stretched and prices are at a premium. (You know who is loading the trade when the truck queue snakes around the warehouse late into the evening!)
Distorts demand signals for sold SKUs not in the plan.
Creates huge pressure and long hours for the supply chain team and 3PLPs.
Disrupts promotional planning due to stock not being available for co-packing.
Causes inevitable errors in picking, packing and invoicing due to excess volume against a ticking clock.
….and then a very, very quiet first week of the succeeding month.
Nobody expects you to achieve 4-6% of monthly sales on each working day; life is not like that. Everyone along the supply chain including customers and consumers have cash flow and space constraints as well as competitive pressures but over loading the last week of the month must stop. Blindly loading stock to meet numbers is an unsustainable practise and against corporate codes of business principles. Add this to the disruptive chaos caused and there is no doubt it is negatively impacting your long-term business aspirations.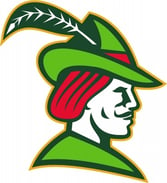 If trade loading is a problem, then you just have to bite the bullet and take a hit in the month and why not in January to continue the rest of the year as you mean to go on? Of course, you will not win the corporate monthly sales award but stopping the routine of heavy loading in the last week of the month will put you on a far more secure and reliable footing both in terms of market performance and reputation.
You need to take steps to erradicte this behaviour but your pain can be minimised by…..
Running a genuine S&OP process, which is visibly led from the top team.
Encouraging staff to pass actionable information throughout the business and avoid data bombing the next functional silo. Stop trying to prove others wrong; prove them right!
Being brutally honest as it's always the best policy. It's business, not personal.
We are in the final week of the month, what lengths will you go to in order to reach the monthly target? Think very, very carefully.
Image courtesy of vectorolie at freedigitalphotos.net