Chris Rea has finally found the correct turn off, a lot of people in Africa still don't know its Christmas and the novelty Santa toilet seat cover is back in the box. Oh, and chocolate Easter eggs are in the shops 4 months in advance. Christmas and the New Year holidays are well and truly over, and the clock is already ticking down on the month of January.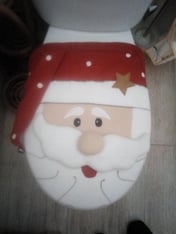 As I type it is the 10th of January, so you have 15 working days left to get your year off to a flying start. And once January has gone and the short month of February flies by you will be well into the 1st quarter. Time is already running out so do you know your supply chain priorities for 2018?
Here I make 5 predictions on what will happen with your FMCG supply chain this year:
SKU Complexity
The one in/one out policy for new SKU introduction will be overridden by sales and marketing plans that overestimate the benefit of additional SKUs. Despite the usual guarantees and commitments, you will end the year with far more complexity than you started. You will retain the same number of key SKUs that account for 80% of your business but maintaina rat's tail of SKUswhich contribute little to turnover and profit.
Inventory
Your inventory cover will remain high as demand planners knee-jerk stock build as they do not understand which specific SKUs are driving the excess. You will set stock reduction targets by shaving the number of days cover and while this may allow you to tick a KPI box it does not remove the underlying causes. You belatedly consider some clever supply chain analytics to see past the one-dimensional limitations of ERP functionality.
Spring/Easter/Ramadan Campaigns
Preparations will be last minute as deadlines for receipt of artwork are missed despite the supposed rigours of the NPD and SAP processes. Agreed volumes will be eventually be shipped only to sit on the shelves after the target period causing a knock-on detrimental effect to subsequent promotional schedules and regular demand. Your target for reduction of write-offs and waste will not be achieved and by some distance.
Sales Peaking
All your best efforts to avoid selling huge amounts of product in the final week of the month fall on deaf and dumb ears. The business continues to struggle as insufficient resources are available at month end to manage the sales push. Despite the source of the problem the sales team bleat on about lost sales when they actually mean lost bonuses.
S&OP
This should be the most important process in the business, but it isn't working and you know it! In companies where all departments fully buy-in to the success of the process, the in-market results are stunning. Despite spending a fortune of the ERP your staff operate the business in a series of silo based, underground Excel spreadsheets which are littered with cell errors and inconsistencies. Business results are reported in the ERP but this is not a true reflection of how processes are applied.
Perhaps that is an imperfect storm on what may happen within your supply chain, but one thing is certain. If you do not do something different to what you did last year, then you are looking at best at flat results rather than a fat bonus.
A happy new year to you and your supply chain!
Image courtesy of Aimee Jordan at AimeeJordan.co.uk