Just when we thought winter had been and gone it bit back nastily with a short, sharp shock of bad weather including snow and bitter cold. Typically, UK was unable to cope and as an example I spent 5 hours looking out of a cabin window at Birmingham airport while 10mm of snow gently fell. Eventually I arrived back in Bucharest to find significantly more snow yet very little disruption, as usual.
What else is hitting the headlines at the moment? POTUS Donald Trump thinks it's a good idea to tackle the problem of gun attacks in schools by arming teachers. Is your cuppa too sweet? Of course, add more sugar. Waistline too big? Eat more food. Everybody except POTUS and the NRA considers introducing more guns to schools is a bad idea.
On the business front, February is over in its usual short, yet sweet way and we are now well into March as the end of the first quarter for many companies draws near. Your ability to make an impact on the Q1 results is slowly vanishing and if you are short at the top or bottom then you should still resist the urge to push stocks into the trade.
Just as arming maths teachers is plain daft, pushing more stock into the trade is similarly unwise yet it remains a go-to solution for some. As bad as this is, what is worse is that it is highly likely you already have too much inventory dotted along the chain. From a planning manager perspective this is about just in case rather than just in time!
A few questions to honestly ask yourself: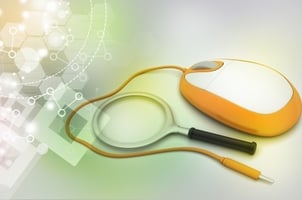 Do you know the precise stock level that will deliver your target service levels and in market sales?
Do you know what you need to change to achieve your supply chain and ultimate business targets?
Do you genuinely understand what is happening inside your own supply chain?
Like those mustachioed David Bedford money lending look-alikes, you are not alone.
In the last 10 years or so, despite investments in sophisticated ERP and other supporting systems, huge opportunities to further improve supply chain performance have become available.
Why should you be interested in Supply Chain Analytics? It's………
Free: An initial free test drive on a sample of your data will indicate the potential benefits.
Fast: A proven step by step data loading process from your existing source systems. You don't have to wait for a lengthy IT implementation to benefit from Supply Chain Analytics.
Instant: The software is pre-built with analytics reports, calculations, trends and data collation capability.
Accessible: A secure cloud-based platform with access from your PC, tablet or mobile.
Profitable: You are weeks away from starting the process of saving millions of Euros AND reaching those ambitious sales targets.
Don't be frightened by Supply Chain Analytics; they are the future leading towards your Supply Chain excellence. A selection of stunning case studies will be published shortly. Take a look and then get involved.
Image courtesy of Loveluck at freedigitalphotos.net