I have just had one of those mornings. I missed the alarm and the 10-minute snooze and from then on everything went downhill. Jumped in the shower for a brief cleanse but then I realised there was no soap, not even a sliver. So, soaking wet I get out, but can I find anything remotely soapy? There was no time to waste so the Charles and Di souvenir tablet had to be sacrificed.
Obviously, it was quite a few years old and completely lacking in perfume but if I could generate a foam that would do the trick. I actually found myself apologising to the princess as I showered! Finally clean, I quickly sprayed shaving foam under my arms, bru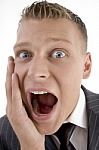 shed my teeth with some really vile tasting skin cream and I was set to face the world. Well, I would have been if I hadn't managed to put my Polo shirt on inside out.
I know students turn their underwear inside out to get a few days extra wear but I've started to put shirts on inside out. I was in a Birmingham Vodafone shop with the heiress when she leaned closer and told me what I had done. I just took the shirt off and put it back on again proving that you're never too old to embarrass your daughter!
Only shoes left before a rushed mobile breakfast before finally getting on my way. How knotted can a shoelace get. There are only 2 ends about 40cm apart, yet they get into knots a Rubik's Cube genius could not release within 48 hours.
Does that sound rather like your Supply Chain? The 2 ends may well be continents apart but some of the supply knots companies get themselves into are incredible. Here is a list of top 10 totally terrible Supply Chain knots we have seen in the last 12 months alone. As ever, no names, no pack drill!
A snacks company tried to sort out their Supply Chain challenges using internal resources and ended up disbanding the SC structure.
A well-known DIY retailer "found" over 1000 pallets of product that were on the books but had expired.
A regional Brewer boasted of a cutting-edge S&OP implementation when in reality staff were just going through the motions as Sales colleagues had become disengaged.
An African FMCG business had over-stocked the distributor network so much that they could stop manufacturing for 4 months without any impact on sell-out.
A global agri-business outsourced their logistics operations to the cheapest tender quote and quickly paid for this with severe out of stocks.
A new ERP will solve all of our problems said a Printing CEO. After paying a huge price for a vanilla deployment they are now shelling out again to actually have an ERP that fits their needs.
An Eastern European tobacco company opened more warehouses than were actually required and as is the rule, they were quickly filled with unnecessary working capital.
A direct supplier to the motor industry was carrying Eur 2.5M of spare parts for vehicles that are no longer in production.
A Brewer invested heavily in their RTM network with proven success only to mimic a later competitive move and see sales collapse during the peak season.
A garage forecourt operator allocated Supply Chain activities to the Sales Department and soon realised very different skills were required for success.
All relatively easily avoidable if only some expert advice had been sought. Some of these problems make my disastrous morning seem like a walk in the park.
Image courtesy of imagerymajestic at freedigtalphotos.net