Supply chain complexities are increasing. Shifting customer demands & habits, expanding business, and rising cost pressures are the key drivers for restructuring needs of your distribution networks.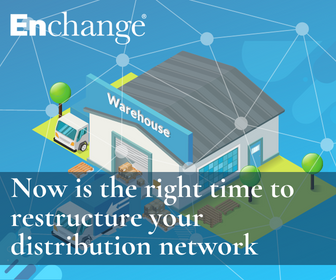 Customer demands are shifting rapidly.

The share of online sales in total sales is increasing rapidly and has reached 20% of the total. More than two billion people made online purchases in 2021 on new channels and this trend will continue to accelerate. Whether it is for B2C or for B2B, lead times have gotten shorter to meet customer demands, and this is no more a competitive advantage today, rather a must to have. Customers also demand more visibility. They want to know where their order is and receive their order on time and full. Mass customization is the next big step that will add even more pressure and complexity on your distribution networks.


Most businesses are expanding their markets and locations to drive more top line growth

. This adds complexity to your supply chain. It means new factories, warehouses, suppliers, 3PLs, and other supply chain partners. This has become a challenge that requires faster handling and lead times to ensure fulfillment of each customer order timely and stay competitive.

Rising costs are putting pressure on supply chains. Increases in labor, energy and transport costs are contributing to inflation around the world and driving distribution network costs up and affecting investment decisions.
12 key questions that you need to answer when restructuring your distribution network.
Where are my customers located?
What are my customers' demand pattern in terms of variety, volume, and frequency?
What are the differentiated service level requirements?
What are the transportation costs and mode of transportation required?
What is the right mix of transportation mode for my business?
What are the ideal warehouse locations, capacities, functions, and costs?
Where are my suppliers located?
What is my business procurement pattern by supplier in terms of volume and frequency?
Where is(are) my factories located? Where should they be located?
Which locations should be the point of entry for imports and exit for exports?
What should be the role of 3PLs for my distribution network?
What should be my network back-up plans against supply chain disruptions?
You need a structured, detailed and most importantly a tailored approach when you restructure your distribution network – Below there is a high-level view of this approach.

What will you achieve at the end of this restructuring?
Greater customer reach: A demand driven, velocity differentiated supply chain, yielding high performance and high customer satisfaction, with industry leading KPIs such as faster order fulfillment process and higher OTIFs, and

Cost optimization Rationalized and consolidated, high speed & efficient distribution network which also enables you to expand to other markets and geographies.
Next Steps