This process can be straight forward but a little extra care and knowledge will ensure you achieve the best warehousing and/or transport solution for your business.
Just a quick reality check, do you need to outsource? Before embarking on a complicated and potentially disruptive tender are you convinced your current in-house operation is unsuitable? Think long and hard about outsourcing or you could be trapped in a long-term relationship with someone who may not care about your business as much as you.
Assuming you have taken the correct decision let us look at 7 things that can go wrong.
1. Process Leadership If possible, appoint a leader from outside of the Supply Chain team, e.g. Finance. This will promote impartiality and in any case, many of the key debates will be in the Finance area. For complete impartiality, you might consider hiring an experienced Interim Manager or Consultant who has no long term interest. All contenders will be trying to pick up snippets of advantageous information and you must not compromise the tender process in any way.
2. Qualification. Get an idea for which companies are likely to be interested in and capable of being your 3PL partner. Do not be surprised if your list is relatively small but you should aim for 8-10 contenders in this first sweep. Contact these companies with a questionnaire asking them to outline their capabilities, pedigree and reputation in your geography and follow this up with a face to face meeting where you can get a better feel for competence and commitment.
3. Cost Comparison. Outsourcing is not always about cost reduction but the costs of the 3PL contenders will be a major element in the decision. Ensure you know your accurate current costs for the entire service you are expecting the 3PL to provide. You need transparency on your own cost structure to make a valid and meaningful comparison.
4. Time Expectations. Don't rush the process despite the pressure from above (or below) to make a change. You will be reliant on your 3PL to support your business so make sure a timetable is agreed with all stakeholders, including your own Supply Chain people. The tender process will not be a secret however hard you try and your people will be nervous. The changeover should fall in a slack period so avoid your seasonal peaks and major promotional periods.
5. People. If you are outsourcing your existing in-house Logistics function, then you are either going to make several staff redundant or you will be looking for the new 3PL to take those staff on board. Either way you must treat people in the best way possible or your service levels will suffer as you make this difficult change.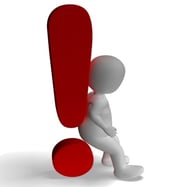 If you are making staff redundant you must keep them fully informed at each critical step. Why not consider an escalating loyalty bonus linked to performance? If existing staff members are being offered the opportunity to join the new 3PL then it is your responsibility to ensure terms and conditions are fair. From experience in CEE it is wise to build a "parachute" agreement into the new contract ensuring existing terms and conditions are maintained for a period of say, 12-18 months.
6. Beware of well- meaning Distributor partners trying to step up to the mark as a 3PL and be similarly aware of any of the big names who are not present locally but "expect to be". This means they are unlikely to enter your market unless they get your business and you will not appreciate being their new guinea-pig!
7. Start-up Phase. Ensure your tendering process includes a clear understanding of what will happen as the business is transferred. How soon will KPI's be at the required level? Does the 3PL have the necessary staff with relevant skills, e.g. narrow aisle FLT drivers. Do they have extra FLT batteries than can be swapped to maintain the operation? Has the WMS been robustly tested? Do they have sufficient trucks and drivers?.........Even some of the big name 3PLs make mistakes at this crucial time.
Taking care of these 7 elements will help you move through the all-important implementation phase to a steady business state without surprises.
Some 3PLs tend to be very slick at securing new business but some of them are not very good at keeping it!
Want to know more about logistics in the CEE region? Check out these posts too!
Logistics: Working With 3rd Party Logistics Providers in CEE
Working With 3PLP's in CEE - When did you last see your stock count?
Top tips to improve your cycle counting & avoid suffering stock shock
Image courtesy of Stuart Miles at freedigitalphotos.net