I recently shared our step-by-step approach to drive and develop distributor performance to deliver long term sales growth. It is an eight-module programme that we call the Distributor Partner (DP) Development Programme. We use this approach to train FMCG RtM or Distributor Managers, to drive and improve the performance of individual distributors and to implement a new FMCG company approach to DP development.
I have previously shared the first Five modules:
At this point in the programme, we should understand our RtM approach, what our ideal partner looks like, and we have assessed our current/potential partners against this ideal. We have created a solid partnership platform for future growth with the DP, and we have looked at internal DP operations, to build excellence in planning and logistics. Now we must focus on the DP Financial capability and Back Office management. This is Module 6 – Finance & Back Office.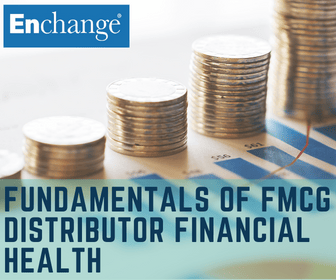 What should we focus on to improve DP skills in Finance & Back Office?
Put simply, we must ensure that our DPs are financially secure and have the financial resources to support growth in our business. We simply cannot afford to partner with financially vulnerable enterprises.
Here we are focusing on the building blocks of FMCG DP success. We need to have a partner with a good business planning process, one who sets targets and is used to achieving and exceeding them. We need to have a partner who is in strong financial health and has the resources to invest for growth. We need a partner who measures and reviews performance and shares this data. To do all this, any partner needs to have the right system in place to capture, measure, drill down and analyse the data.
We must continually work with and develop our DPs to ensure they measure up to these fundamentals. The specific areas to focus on will depend on the results of the DP Assessments in Module 3.
What are the characteristics of a DP with Excellence in Finance & Back Office?
Financial Health
The Distributor operates a financially viable business,

with a track record to show this, and they fully understand the

Total Cost to Serve (TCTS)

model.

The Distributor shares their P&L and other key financial data with the producer, to demonstrate financial health and commitment.
Credit and credit risk is actively managed, and management reports are shared with Producer.
The Distributor has ready access to funds to support increases in market activity proposed by Producer. The Distributor is keen to join forces with Producer to create investment plans for business development.
Business Planning
The Distributor operates a formal annual business/budget plan process. Variances to budget are analysed and corrective actions are identified by the Distributor.
The Producer involves the Distributor in their planning and budgeting processes that impact on the Distributor.
There is a living S&OP process in place that drives operations and maintains the current operating volume/value plans in support of the Producer's communicated plan.
Reviews
Formal business reviews and monitoring are jointly conducted with the Producer.
The Distributor maintains KPI's which support the overall key strategic, tactical, and operational requirements of the Producer.
Systems
The IT system integrates orders, sales, stock, customers, suppliers and includes hand-held devices with Sales Reps.
The system can drill-down information by channel, by brand, by SKU, by Sales Rep, by day, by POS etc. and produces electronic reports which are shared with the Producer.
An IT system is in place and supports the integration of data so that efficient and real-time decision-making is possible and takes place.
The degree to which the above characteristics apply to each DP will determine the actions that need to be taken and the individual DP plan elements that must be put in place.
In my next blog we will move on the final stage of the DP Development Programme, the Execution Focus with Module 7 – Sales Management.
What should you do now?