During my recent travels I met with two Sales (or Business Development Directors if you're posh) from well known FMCG companies to discuss an assessment review of their Route To Market (RTM) networks. Surprisingly, neither was interested and gave a remarkably aligned reason for the rejection. "All this does is raise Sales In and we know how to do that already". Oh dear!

No, Nein, La, Nu, He, Nem, Không có!!! Whatever language you choose to use, this understanding of an RTM assessment review is flawed. There is no doubt Sales Directors across the globe know how to increase Sales In and frankly it is not that hard is it? You can use promotions, discounts, extended credit, BOGOF, sale or return etc, etc. Unless you are regularly working on a knife edge with out of stocks (OOS) at the Distributor, pushing Sales In does not guarantee one single extra sale, not one single piece.

Without a focus on Sales Out any stock pushed into an RTM network is likely just to sit in Distributor warehouses as there is no obvious consumer pull or demand. The Distributor is sitting on plenty of valuable stock but without a pull from the trade all this extra pushed stock is wasted. One of the key drivers for a push strategy is the alignment of Sales In targets with Sales Team bonus payments. Once the stock has moved out of Producer hands it is considered a "sale" and this is simply not true in the cold light of day. Nothing is actually sold until a consumer has handed over their hard earned cash at the till.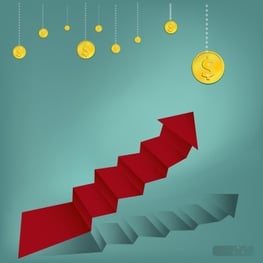 The beauty of an RTM Assessment is that it addresses how to achieve a Sales Out uplift and every assessment with which I have been involved has achieved such an uplift! If you get close to your Distributors and develop a lasting relationship you will be able to get more out of the market – even in this recession which seems endless.
Partnership – treat Distributors as equals as they are an integral part of your Traditional Trade business whether you like it or not. Hold regular meetings at the right levels and ensure the discussion is a real two-way process.
Planning & Logistics – do not assume Distributors know how to aggregate demand by SKU to form a demand forecast. If their forecast is more accurate then this gently ripples right back to you own factory and procurement activities.
Sales/Order Management – provide training to ensure your face to the customer is professional and competent. Ensure orders are captured promptly AND that stock is available to promise.
Finance & Back Office – is the Distributor financially sound and capital efficient? Do they recruit and retain the right calibre of people and are they rewarded fairly and sensibly?
This is just a snapshot of a what a comprehensive RTM assessment review delivers and more can be found here.
If you are struggling to make your 2015 numbers you might find that Q1 2016 presents an extremely difficult start to the year. A thorough review of your RTM Distribution network could be just what you need to make up ground in the following months.
A real uplift in FMCG sales is there for the taking!
Image courtesy of samuiblue at freedigitalphotos.net