Over the last number of weeks, I have been writing a blog series on my 20 Steps to Route to Market Excellence model. You can read more about the the steps I have already discussed here. My goal is to provoke business leaders in the Fast Moving Consumer Goods (FMCG) community to really think about every element of their RtM, and to question and analyse the decisions they will make (building) or have already made (reviewing). Is my RtM Strategy and Execution as good as it could be?

The 20 Steps are split into 4 phases, Assessment, Strategy, Design and Implementation. This blog focuses on Step 4, 'Competitor Analysis', which is the last step in the Assessment Phase, and is the last step to take before consideration of your approach to RtM strategy.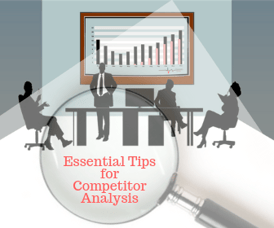 Business leaders today fully understand the need for competitor analysis. It is a cornerstone of any business strategy, but as with all elements of RtM strategy, it is all about the detail. Understanding what your competitors are doing, why they are doing it, how they are doing it, what their results are, and why you are different, is key to any effective sales and distribution or RtM strategy.
Below are some of the questions you should ask under Step 4 – Competitor Analysis. An important consideration is the availability of open source, legally available and reliable data and information – e.g. internal company data, field force knowledge, trade publications, industry reports, trade visits, etc.:
How are our direct competitors executing their RtM Strategy? What is their DIME approach to distribution (Direct, Indirect, Mix & Everything in between)?
What are the differences between their RtM and ours?
What are the differences in their performance and ours? What is their brand distribution, volume & share vs ours?
What are the factors that we believe are behind that?
How are other non-competing organisations, still in our sector, executing their RtM strategy?
How is that different to mine and why?
Are there elements from competitors' operations that we should look to evaluate, either positive or negative?
Are there lessons to be learnt or mistakes to be avoided?
Looking across the 20 Steps, ask yourself, what is their approach to the 4D's (Distribution, Display, Dialogue, Digital)
How does the competition classify their outlets, or their channels? Do they use the traditional norms, or do they target specific avenues?
How do they set up their territories and what is their trade structure and FTE's?
Do they get sales data from the trade and what metrics do they measure? Do we know how they target their field force?
Do they have specific planograms and trade promotions? Are they active in POS placement?
Do they have a trade incentive and /or engagement programme?
What is their order capture method? How are they using technology in the field?
How are they leveraging Digital (with regards to sales channels, order capture, engagement, promotions, trade incentives, trade marketing, etc.)?
What do we know about competitor distributor activities? Who are they partnering with? Has this changed in the last 5 years? What is their distribution effectiveness?
Do we see evidence of their successful initiatives in one area being rolled out to other territories?
How do they manage key accounts? What is their overall relationship with the trade?
There are many questions you could ask here, and I would encourage you to think about which are the most relevant for your markets and industries. Give Competitor Analysis the importance it deserves to gain a well-rounded, in-depth knowledge of your competition and feed this into your RtM strategy.
I hope you find this helpful, and I appreciate your views and comments below. I will pick this up again next week, with Step 5 RtM Strategy & the 4D Approach. Please subscribe to the blog, you can do so on this page, to ensure you don't miss out on the latest updates on RtM excellence in execution and the 20 Steps model. If you would like to know more about the 20 Steps to RtM Excellence, please visit our website here.