Dear Drinks Agony Aunt,
I have reached the end of my patience. I'm drinking too much coffee, too much beer, I smoke like a chimney, I'm not eating properly and I just cannot sleep. I have not managed to watch or play any of my favourite sports and now even my kids call me Uncle Dad as I spend hour after hour at work. At times, a short step off a tall bridge without a bungee cord does not seem such a bad idea. These drinks Distributors are killing me. Literally!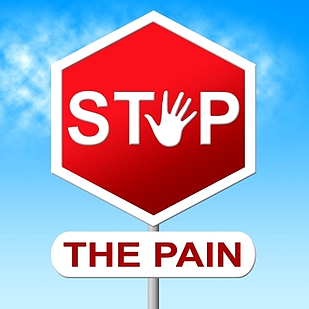 The world's greatest drinks salesman is glowing bright yellow in the sky. Consumers are literally gasping for drinks yet we cannot get our products onto shelves and into coolers. We have given the Distributors some very focused incentives and we are spending thousands on quirky TV adverts with that irritating guy with the funny hair. There is no doubt our brand awareness is right up at the top level yet we just don't sell as much as we could and should!
When the weather is this hot, consumers want a drink when they are thirsty and not when Joe Egg the Distributor can be bothered to turn up in his smoke belching van to replenish stocks. If our product is not sitting invitingly in a cooler the thirsty masses simply take an alternative product. Consumption is immediate, I have lost a sale and this drives me madder than Brian Mad of Madcastle.
Please, please help me. Tell me what I should do before I lose even more of my hair.
Yours,
Frustrated of FMCG Drinks
......and the answer.
Dear Frustrated of FMCG Drinks,
Thank you for your letter, which was a delight to read. Believe me; you are not alone in having such feelings and concerns. There is nothing worse than seeing the world's greatest drinks salesman shining down and not being able to meet the demand of the thirsty masses. This frustration plus the lack of return on valuable investment can leave even the calmest of souls agitated and depressed. However, do not despair. As I said you are not alone and this is not the first time I have seen this problem. You need professional help to receive the Route To Market/Distribution therapy you need.
Firstly, you must overcome 2 important barriers. The first is that you cannot assume your existing Distribution network is entirely suitable for the job in hand. Secondly, you must look at yourself in the mirror and realise that you are not perfect either. If you can do these 2 things then help is at hand.
Using this simple checklist and guiding definitions you can take a critical look at how you manage your Distributors and how they manage your business on your behalf. Some of the questions are searching and may cause you some discomfort but this is necessary in order to accurately evaluate what is going well and what can be improved.
Do not keep this to yourself. The effective management and exploitation of a robust and proactive Distributor network is a team effort requiring buy-in from all Board colleagues and peers. Keeping this problem to yourself will only increase the caffeine/beer intake and accelerate the hair loss!
I will always be pleased to help you and look forward to your feedback on a very positive experience with the checklist. Cure the problem, do not treat the symptoms!
Yours in a soothing, calming tone,
The FMCG Drinks Agony Aunt
Image courtesy of Stuart Miles at freedigitalphotos.net