A sweeping generalisation I know, but generally Supply Chain Directors who serve International Key Account (IKA) customers are small in stature. This is not by way of genetics or natural selection; it is just the simple physical result of being bashed on the head by IKA clients complaining about poor service. The repetitive bashing compresses the spine resulting in decreased height and consequently, wider feet.
Of course, IKA clients are important and in many locations they can generate the vast majority of your turnover but frequently they have their heads in the clouds over the reality of service expectations. Certainly, there should be a clear contract or Service Level Agreement (SLA) which defines what is expected by both parties and the KPIs required to monitor performance. If service falls below the required level then a sensible way forward is to jointly discuss the causes and apply a fix. If a promised SKU is out of stock due to a Producer error then fair enough, apply the penalties and get the Supply Chain Director rubber hammer out.
Unfortunately, IKAs tend to be a just a little bit selective when it comes to FMCG service! The producer truck arrives outside of the allocated time slot – apply penalties and reject the shipment. Producer trucks on time, IKA delays in unloading – tough, just wait. Internal IKA promotion exceeds expectation, producer cannot replenish unexpected demand then the IKA referee gets out the whistle and awards a penalty. Producer needs to push a new promotion to increase turnover – more listing fees please.
You may say that this desire to operate at optimum efficiency and with stock always available is creditable as it provides final consumers with what they want, when they want. However, recently I experienced a classic "pot-kettle-black" situation with a big name IKA.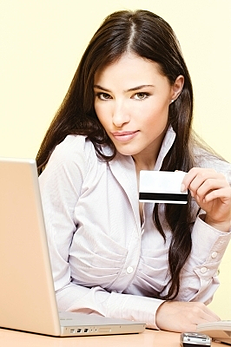 I recently used the online ordering service one of the large UK retailers who seem to have missed the competitive approach of Aldi and Lidl. The order was to provide for a Christmas dinner for 6 guests so the order was comprehensive and long. Virtually everything that was required to eat, drink, pull and clean up was carefully ordered online and a low cost delivery slot selected for the evening before the event. As requested I had also specified alternatives should some items be out of stock or out of date.
With matchsticks keeping my eyes open as the driver was late I greeted the jolly man and he started to unload the delivery boxes (every student has at least one; how many of these do IKAs lose?). You can possibly see where I am going with this but let us look at what did not arrive:
No turkey stuffing.
No milk.
No bread.
No sparkling wine
No Christmas crackers and more importantly, no silly hats to wear at dinner.
Oh, and the posh soft cheese had been squashed to a few mm thickness.
No substitutions, no apology and no way of applying a penalty even though I would have to drive out unexpectedly the following morning to secure the important omissions. Just not good enough.
IKAs have moved themselves out of the cosy world of in-store retailing where they sit back and let consumers graze the aisles to select what is on the shelves. Now they are trying their hand at providing Supply Chain services and they are clearly not very good at it, yet. Out of stocks, missed delivery slots and damage leading to disappointed customers with apparently no responsibility and no way of recourse.
Well, there is though and that is to spend more of your money in Aldi and Lidl! Online ordering and home delivery are here to stay but get the basics right quickly or it is another nail in the coffin of large retailers and another dip for the share prices.
Image courtesy of marin at freedigitalphotos.net