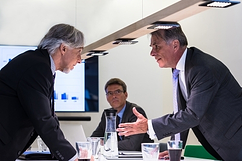 I am approaching end of tether time with some potential clients. If they were our clients then they would not have to endure the routine monthly disruption. Why do major FMCG producers always think they are in the right and their TT partners are always the source of all evil? The TT channel may well be relatively uninteresting in developed markets but in a majority of the globe the TT channel is often the only channel available.
Previously, I looked at big-name retailers were stealthily re-entering the TT channel with their launch of high street outlets such as Tesco Metro, Sainsbury's local or Little Waitrose. These are effectively an attempt to relaunch the channel so in many boardrooms TT must be important. Why then is the scenario below played out on a monthly basis?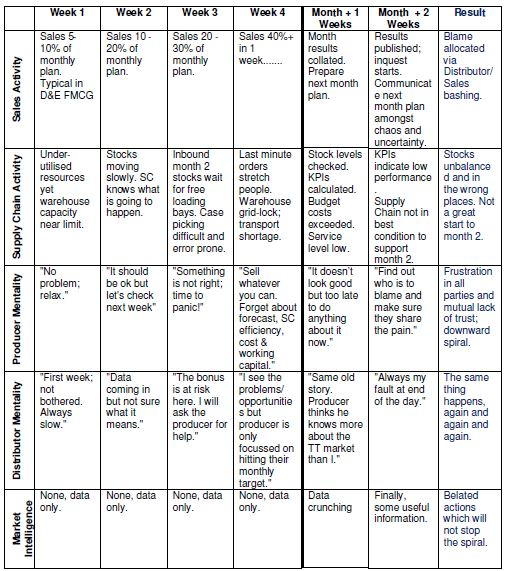 Click to see large image
If any of this sounds familiar then you are destroying value across the company and you are primarily responsible for failure to achieve results agreed with HQ. You would not be allowed to behave in this way with the key accounts so why do this with distributors?
There is no rocket science involved. Evaluate and improve your RTM network where required and then integrate distributor TT demand into your S&OP process. You do run S&OP, don't you?
Image courtesy of franky242 at freedigitalphotos.netfreedigitalphotos.net