The annual Supply Chain "Oscar's" have been announced by Gartner for 2014. I list the top 10 here but to see the full list of top 25 global Supply Chains please click and surf here.
Apple

McDonald's

Amazon.com

Unilever

Procter & Gamble

Samsung Electronics

Cisco Systems

Intel

Colgate-Palmolive

The Coca-Cola Company
Many of the usual suspects are present as you would imagine but what is very interesting for me is seeing Unilever in the top group after being as low as 21st in 2010. Keep up the good work boys and girls; my pension depends on you.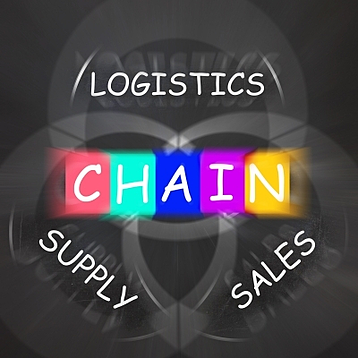 I doubt any SC professional will get over-excited about being in the top 25 but what about those names that are not present? Some will have opted not to take part and others may be in the midst of huge change and could not be contenders in the assessment period. Also, I guess some people do not want to be at the top of the pile either as the expense to get there and stay there may not be their priority for investment. However, if your major competitors are on the top 25 list and you are well off the pace then surely that must be a problem.
The top 10 has four multi-national FMCG giants so the process of getting stuff onto supermarket shelves is clearly being done very well by some companies. So if we assume the science behind the assessment is sound there are a large number of companies doing something wrong or at least not nearly as good as others.
Electronics and computing related companies are well represented and they of all people will be exploiting the technology they have invented to optimise availability and speed of supply. Amazon is another interesting company in that it now acts as a Supply Chain company rather than a books/CD/DVD supplier. Their product range is huge and they are successful by having a very slick Supply Chain. You can buy a new dress from all sorts of places but possibly only Amazon will get it to your door the very next day at a fraction of the cost of that charged by couriers for a similar service.
What about McDonald's fast "food" restaurants? You may know I am not a fan of their offerings but you cannot knock them for their success. The consumer pull on their burgers and fries or mici here in Romania, is very powerful and as long as everything is available when you approach the counter you will buy and be wished a nice day. They do not always get it right though as I noted a few months ago.
Not so long ago Supply Chains were considered to be just an annoying cost on the books but no so now. Those companies that have invested in Supply Chain people, processes and performance are clearly reaping the benefits.
Image courtesy of Stuart Miles at freedigitalphotos.net