What supply chains are meant to do has been very well documented but source, plan, make deliver disciplines are the core activities. Add in a potential warehousing and logistics role and if the company is forward thinking, a customer logistics role then you have just about covered the entire extended chain.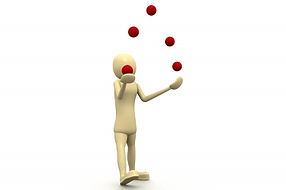 That is enough to try and manage for any sizeable business, in my humble opinion. Add in the usual mix of forecast variability, hap-hazard NPD/product change management, complex supply network planning and supply chain people tend to earn their pay packets.
Look closer though and you will see a raft of other important roles allocated to the supply chain. Does someone think supply chain teams have bags of free time to sit idly through 4 hour agency lunch breaks or appear at endless press conferences and product launches like certain colleagues?
Here I take a look Just a small sample of what I have seen labelled as a supply chain responsibility over the years. Of course, some are indeed border-line and debatable but everything has to be managed by somebody, somewhere.
Safety, Health & Environment (SHE)
Yes, SHE usually ends up in supply chain. When you are responsible for large numbers of people in manufacturing units this is sensible as most of the SHE impact arises where people work in processing environments. However, when the unit is an office of a Marketing & Sales Operation (MSO) the responsibility could sit elsewhere.
Quality Assurance (QA)
Ditto in that QA usually ends up in supply chain and while it is probably the best place sometimes there are challenges of role segregation when QA staff freeze or block stock which has been made available to promise by planners.
Security
Security related to warehousing and stocks is in scope but why would it be down to a supply chain employee to manage security in an MSO office?
Car Fleet
Ok, cars have wheels and like heavy goods transport they need monitoring for maintenance, fuel consumption and distance travelled. I think this is one of those that should be in an HR function as the majority of cars may be a part of employee remuneration packages. (Aside; have a look at how many miles or km your cars are travelling as many will be being used as taxis out of working hours!)
Catering
Now we are getting extreme as feeding masses of people is not something at which I have become skilled. I guess the principle of catering is to buy ingredients, construct menus, cook food and then serve – source, plan, make and deliver!
Office Management
Another role from left field. Surely somebody in HR or a shared services function can do a better job of this role.
Tendering
This one is where on balance the supply chain has the skills required to find, assess, test and select in terms of 3PLP tendering or in terms of buying negotiations. I have seen some really appalling tendering processes take place outside of supply chains and once I did help run a tender for the provision of Medical Services.
All in all, the supply chain scope can be a lot wider than people think and I don't expect that to change very quickly. Have you got any other more extreme examples?
Image courtesy of renjith krishnan at freedigitalphotos.net