One of the commonest responses I receive when discussing Sales & Operational Planning (S&OP) with prospective clients having growth problems is "….but we have S&OP in place so we do not need any assistance". "Ok, then why do you have negative growth, out of stocks and excess working capital?" is my retort.
One s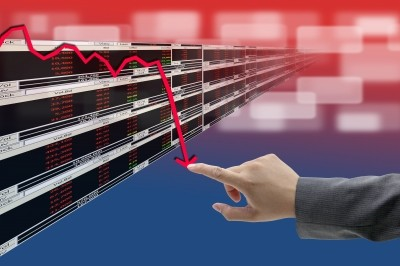 uch FMCG company invited me to take a look at their S&OP structure and process just to get rid of me. What an eye opener!To be fair the S&OP structure was ok but digging deeper provided some insights to the problems this company was experiencing.
Marketing (R&D, Innovation)
A 1 month marketing planning horizon made it impossible for the supply side of the company to do even a half decent job of planning the right stocks to be available. On two occasions in the past year this company has spent 6 figure sums on adverting campaigns BEFORE stock was actually available for sale. I get teaser campaigns but this was ridiculous.
Since the establishment of S&OP the leadership seniority of this important meeting had gradually eroded so that the freshest marketing trainee was now running the monthly meeting. No experience or knowledge of the business and hardly able to influence other departments.
Demand Planning
Carried out by a Supply Chain guy as the people who create the demand, i.e. Sales had lost interest and ceased making any inputs. Inevitably, forecast accuracy was consistently low.
Procurement Planning
With the variable and low forecast accuracy the procurement planning was simply a best guess and guesses are usually wrong.
Financial Planning
A classic top-down insistence that the target number must be the budget and the target number must be achieved. No room or desire for debate or scenario evaluation to close gaps.
KPIs and Data
Data was being collected and published but the KPIs selected were all about backside protection and blamestorming. What is the point of recording the number of skus where the sales forecast was below 75% when it has not been at that level for many a moon?
Pre-SOP, SOP Meetings
No agendas, no minutes plus variable and mostly junior attendees ensured that S&OP was not being managed as the key sales business process. To cap it all S&OP had been removed as a standing item on the main Board agenda meaning no senior control or care whatsoever.
Over a period of about 3 years a once slick S&OP had deteriorated gradually with process performance falling to below the actual starting standard. What was left of S&OP had become a Supply Chain process and that can never work.
S&OP. If you've got it flaunt it but if you haven't or it is ineffective, be honest with yourself and do something about it. Above all else, persevere with the process change and reap the benefits!
Image courtesy of Vichaya Kiatying-Angsulee at freedigitalphotos.net