"There is always somebody worse off than you" is a commonly rolled out piece of wisdom when somebody thinks life is unfair or hard. In reality this wisdom applies to all but the most unhealthy, unfortunate or poorest people on the planet but in the context of FMCG RTM distribution in Developing & Emerging (D&E) markets this might not be true.
Take a moment to look at this FMCG RTM of Coca Cola in Africa. There is no sound I believe, but the pictures tell a very clear story about how difficult it can be to achieve efficient distribution even with fast moving big name brands. And you thought your Route To Market was difficult?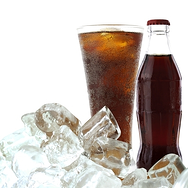 In more comfortable climates and infra-structures I have spent many hours; no it is probably days and possibly weeks listening to complaints about how difficult it is to achieve efficient FMCG distribution in D&E Traditional Trade (TT). Commonly the fault is always perceived to be with the distribution partner/s rather than the big name producers!
The mere fact of having a signed distribution contract seems to absolve many producers of any responsibility for performance down the chain towards the hands of a purchasing consumer. They simply delegate responsibility to distributor organisations that may well be wholly unsuitable for the task in hand and this is usually true.
If FMCG producers have a love-hate relationship with what they quietly call "bullying Key Accounts" then they have a pointless hate-hate arrangement with TT distributors. It – whatever it may be - is always their fault yet in a majority of cases I have studied the real trigger of TT success lies within the producer capability.
Are distributors perfect? No, clearly not at all but are all producers? Producers with faltering RTM deployments should ensure their own house is in order before taking the big no-bonus stick to their partners. One recent case in FMCG identified the major cause of TT market disruption was at the in-house operated distribution centre, i.e. well off the radar of distributor bashing.
Without spending too much time digging, here are just a few of the errors found in the producer DC logistics operation:
Orders adjusted to take into account stock available thereby inflating the Customer Service image internally but actually facilitating out of stocks in the trade.

Orders adjusted to provide available stock to the "loudest" distributors thus directing stock away from where it was actually needed.

Orders split to supply something rather than everything. Not bad in principle but an advance check with distributors would reveal if this would cause difficulty or even undermine planned promotional activity.

Poor FEFO control which is only exacerbated as stock moves along the distribution chain.

A culture of doing what is right for the Producer DC and not for the distributors nor the trade nor consumers.
This example is not in a country in which it is desperately difficult to operate so I can only guess what would happen if they had to deal with the African example in the earlier link!
Image courtesy of Naypong at freedigitalphotos.net