A word that strikes fear into even the most hardened FMCG/Brewing/Pharmaceutical business professionals. A similar reaction occurs when heard in the context of family discussions about investments, celebrations and holidays.
Can you guess the word by filling in the gaps, **** it. **** that. ****ning? I knew you would get this right and of course the four letter word in question is "plan". Why is planning an event or campaign so difficult in some companies? I wonder how many lost sales can be attributed to poor planning. Of course, "poor planning" is often the default excuse brought forward in a knee-jerk reflex to divert blame away from poor discipline in Sales and Marketing.
Combining business and personal planning strife, imagine this wedding scene. The room is packed to the rafters with member of the parent sku on the right and the free gift skus on the left. The manager of the co-packing department is checking that all packaging items are present and correct before starting the ceremony. Soon the first couple in this mass wedding step forward and they are brought close together in transparent film. The ceremony leader asks if there is any good reason why these two cannot be joined in promotional matrimony.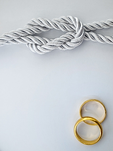 Here comes that really awkward moment that everybody dreads in their own weddings. Will Pete from Finance have one drink too many and shout out anything stupid? Will an old flame waddle to the front with 8 months of evidence hiding under her coat? A very real pregnant pause if ever there was one!
Oh woe! There is a muffled voice from a man at the back of the co-packing operation trying to get his words out. He has a valid reason why this promotional match cannot go ahead. The sexy promo sticker that Marketing insisted on designing and sourcing themselves has not arrived. The marriage is off. Time, money and effort wasted plus the likelihood of empty shelves where the newly co-packed couples were to spend their hopefully short-lived honeymoon.
This is scenario is not uncommon and similar incidents continue to occur in FMCG/Drinks companies you would assume had slick Supply Chains by now. A few simple principles:
Ensure all material sourcing is carried out by one skilled and competent group.
A signed off Bill of Material (BOM) will provide clarity on quantities of required materials.
Timely insertion of goods received data into ERP facilitates availability to promise.
If the co-packed item is a new sku you should ensure guiding mock-ups are available for the co-packer well in advance.
Ensure you have significant forward knowledge of marketing activities, e.g. 12 months and ensure they are a fixed part of S&OP.
Is there anything worse than advertising on TV or in an IKA magazine and not having the stock available for sale? Grounds for divorce if you ask me.
Image courtesy of Nuttakit / FreeDigitalPhotos.net