Last week we watched a show featuring an Elvis Presley impersonator/tribute artist. We saw the usual early Elvis leather jacket look followed by the gaudy Las Vegas fancy dress outfit. Vocally, he was a very good match to recordings but not sure how close he was to the real Elvis performing live as he had already "returned to sender" before I left school.
We had all the usual lip curling, posturing and hip thrusting but I could see my wife getting embarrassed so I stopped and sat down. However, the physical similarities of this Elvis were less than impressive and if this guy was similar in appearance then my next job will obviously be as Meryl Streeps' body double. His set did not last long either so all in all Elvis was a bit of a let down for non-hard core fans.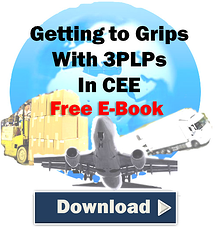 Nevertheless, he did strike a chord when "love me tender, love me true" curled out of his mouth and I realised there a number of companies that do not. Only last week I heard about a major multi-national company with a German HQ who decided not to operate a logistics tender in CEE and simply rolled over the contract with the existing provider…..for the 4th time.
There is absolutely nothing wrong with long tern relationships and you certainly need time for both parties to get aligned with each other in expectations and service levels. A short 2-year contract with a new provider is insufficient and a 5 year commitment with performance based opt out clauses is fairer.
Even if the company in question was perfectly happy with service levels and cost isn't there a case for taking a look at the market and seeing how you may be able to become even better? How many companies are actually genuinely delighted with their logistics services? Of course changing your 3PLP or 4PLP does cause discontinuity in the business and there is never a good time to make such changes.
So much has changed in supply chain and specifically logistics capabilities that you may be missing out on cutting edge technology and skills that are actually causing your business to lose ground versus competition. The problem is that without competitive tendering in a suitable time-frame you will find yourself locked in to a certain way of working that is difficult for senior management to break.
I do not think it is a coincidence that the company in question is struggling in the market and is clearly operating way behind peers in logistics efficiency.
So have a think about your tendering policy. That comfortable relationship you have with your 3PLP may really turn out to be a devil in disguise.
Read these posts also: