The EU has not welcomed any new member states since Bulgaria and Romania joined the club in 2007 but there is quite a queue knocking on the door and expecting the ok over the next few years. The hopefuls include a number of Southern European Balkan countries plus Turkey and Iceland. The challenges in all aspects of life and business for these countries will be daunting even if they do not see this at present. The rose-tinted glasses tend to fall away within a few months of accession as very little changes and not very quickly either so be prepared.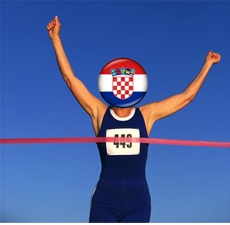 Just after the clock ticks into the day of accession and the corks pop and heads start to ache these new countries are exposed to a whole new ball game of rules and regulations and expectations. While this might not appear to be the most important area for a majority of the population, Supply Chains need some work in advance of accession. If you try and keep doing what you usually do in FMCG, Brewing Pharma etc then you will rapidly come unstuck. This is not only related to rules and regulations but it is more about preparedness for the new opportunities the EU market provides.
Here are 5 important areas you need to consider now if you wish to at least maintain your performance status quo after EU accession and avoid a business dip.
1. Factories
Factories in non-EU countries have usually survived behind some measure of duty barrier or tax breaks which evaporate when Brussels gets involved. One minute your medium-sized factory is producing exclusively for the home market and the next minute someone in Euro HQ is well advanced with a revised regional souring strategy. If you are a low cost and high quality producer then you have a chance to survive but if your manufacturing metrics are weak and declining you might want to address this now before your volume is swallowed up elsewhere. The flexibility of a local factory essentially under local control could be replaced by distant external supply and the associated Customer Service challenges.
2. Transport
Do you have a transport contract with one or more professional providers? More likely you will use a variety of individual truck owners under spot buying arrangements. The quality of trucks will come into focus if you expect to export goods into the EU. Trucks have to meet EU regulations and what may be allowable in your home country will be "offside" in the EU. Talk to professional transport providers now to ensure your business does not receive an unexpected surprise. Depending on your business size you may consider a 3rd party logistics provider (3PLP) or if you are already more mature, a 4PLP.
3. Warehousing
Are you operating out of ancient facilities dotted around the country? Is stock loss/theft a major issue but too thorny to address? Whether you operate in-house or 3PLP warehousing you should reviews your network and in most cases start to improve the physical quality of the facilities and the associated processes and procedures. If major 3PLP players are already in your territory you might start discussions now as quality warehousing may be in short supply until companies decide whether or not to enter the market.
4. Systems/IT/Data
Are you using a state of the art ERP or do you rely on spreadsheets and local IT solutions that are difficult to expand? If you are part of a multinational you should be well on the way to harmonising systems to ensure you can "talk" to HQ in the same IT system and vice versa. Is your master data aligned and do you have a masterdata manager in place? One specific tip if you are moving to or changing your ERP; in the final few weeks before changeover you would be wise to add extra security at your storage locations! This is the last chance saloon for illegal "stock shrinkage".
5. People & Organisation
And last but not least, people. Are you carrying expensive passengers and conversely are some key roles unfilled? You should review your organisation to ensure skills and experience are aligned with the business objectives in the new EU environment. For example, if you expect to ramp up exports in to EU-land then you had better make sure you have someone in that position and someone who knows the new import/export legislation like the back of their hand. To balance the head cut it is likely some current roles will melt away as local for local legislation is superseded.
Overall, you might consider appointing a Getting Ready Team to help guide the company into the new environment and provide regular status updates to senior management. What is clear is that if you do nothing then you will be in trouble so why not take advice from supply chain people who have done this before?