If you are a CEO or MD of an FMCG, Brewing, Pharmaceutical company with a perceived good reputation for service and you operate a Call Centre or Customer Service Desk then you should personally try calling it from time to time.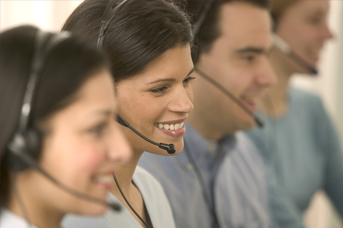 I don't know about you but I can cope with 2 "press button X for Y" commands from the robotic voice before frustration sets in and the red mist gathers. If you have to press more and more buttons and listen to the inevitable adverts and suggestions to "visit our website for frequently asked questions" invariably you either end up with a person who cannot help you or the line simply drops and you are left listening to the sound of silence. Why is it not possible for the very pleasant person with whom you did actually speak to redirect the call to the appropriate desk? Maybe it is because the desks are in different continents or in fact they could transfer you but are not allowed for some Orwellian reason. If the first call was answered by a human being then there is a fair chance you will be put through to the person who can solve the problem (or opportunity?) the customer is kindly bringing to your attention.
If the number is a paid number then every extra second is stealing money from your customer while they try and escape the clutches of the faceless robot. "Aha, but our customer service number is a free phone service so that makes it ok", I hear you shout. Think about it! Very little is free in this world and that free phone service is being paid by somebody and that is you, the Producer!
Top of the frustration list must be the language choice selection here in Romania, for example. I know I have touched on this previously but it is getting worse. You press 2 for English service and a new robot tells you "all our agents are busy right now but your call is important to us, blah, blah, blah" – busy answering misdirected calls probably! When finally the phone is answered and you speak in English you either get a silence which never ends or the more frequent slamming down of the phone as if you just said something very abusive. I pressed the right button yet I actually do not get the English service = customer unhappy. Well, why not speak in Romanian then? I do but clearly my brand of Romanian refined by a Merseyside accent gets the same slammed phone result.
If you offer a Customer Service line make sure it works and is measured by some simple KPIs. Employ a "mystery caller" from time to time to gauge reality.
I leave you with one thought. While the service reputation of your company is at risk here the only sure winners are the telephone network companies...