If you suffer from agoraphobia you should avoid visiting FMCG/ Pharmaceutical warehouses in CEE. Pre the banking and financial melt-down you would struggle to find any available space and certainly not in significant workable quantities. Not too long ago Logistics Directors across the region were searching around for space and even re-commissioning ageing facilities previously thought unusable.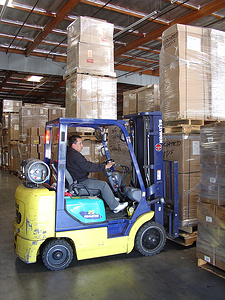 In tight financial times you think about what you are buying personally for yourself and the home. Sensibly you destock a little on those items not deemed essentials and those items seen as luxuries are purchased less regularly or not at all. When governments increase VAT by 5% points and restrict public sector salaries there is inevitably a lot less hard cash in the market place and this has directly affected FMCG and Pharma industries.
Warehouses previously bulging at the seams are now desperate for business to cover costs. A majority of facilities were financed in the boom years with ROI calculated on continued growth progression. That growth level is gone and gone for a long time to come. With the limited or even negative growth we see, it is difficult to see how warehousing can be profitable in the medium term. Sure, some savvy 3PLP's will have inserted volume limit clauses but this effect is not a long term fix. Your income is restricted to the penalty fee and you miss out on any manipulation or value-added income.
"Every cloud has a silver lining" – the empty space presents an opportunity to FMCG and Pharmaceutical producers now! If you are nearing the end of a contract or suffering high rates on a fixed volume deal then you might consider looking at alternatives. There is no harm in checking out the market rates on offer to put pressure on your existing provider, is there?
The big players in warehousing will survive the crisis but a number of local players also invested heavily on the growth gamble. Will they survive or will they become opportunity targets for circling private equity in the same way CEE FMCG/Pharma producer companies have?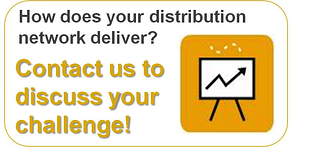 Image credit: stock.xchange