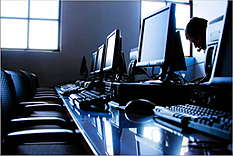 This is a debate that I am starting to loose, I'll stick with it though at least until such time as IT systems develop intelligence and personality. The theoretical debate on the role of IT in S&OP will of course run for a long time, hence this week's blog highlights some past approaches to IT interaction that have delivered positive results.
Key also to a successful S&OP programme (and less contentious) is the need to accurately measure performance and success. Thoughts around this area are also highlighted below:
IT – Key Enabler :
Be careful not to let IT lead the project.
But the business & financial success of the programme is directly proportional to SAP effectiveness, cluster planning tools, data capture and master data management.
Do not let IT cause excessive delay – people will lose interest.
Consider interim IT tools – these can work extremely well & maintain programme momentum.
Measuring Performance & Success:
Decide programme outcomes in advance.
Decide what is not negotiable.
Be prepared to learn and adapt during the programme.
Use established PM methodology (e.g. Prince 2) – plan, review etc
KPIs – consider Balanced Scorecard
Build End Market success into GM bonuses
***
Also in this series: