A short rest from the World Cup today.
I speaking to a colleague today who had attended a conference last week about doing business in Nigeria.
There were echoes from several chats I have had recently with some of our West African clients including those in Nigeria. Business is buoyant. Lots of investment. Plenty of activity.
And something of an urgency ... to do the right thing. Senior managers are saying: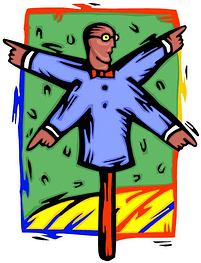 "We need to get our decision making working properly ...."
"We know the limits of the forecast, but don't seem to factor this into our operational plans ...."
"Everything is reactive .... fire fighting all of the time ... and why couldn't we see it coming ...."
Nothing new here. Supply chain folk will recognise these as symptoms of a poorly performing, or non-existent Sales & Operational Planning (S&OP) process.
But this time the same managers added:
"We implemented an S&OP programme last year .... & it's just not working properly ..."
"We have started to get our act together but the distributors are still all over the place ..."
"The competition are catching up ... seem to be better organised ... we need to do something soon ..."
It was these comments that caught my attention. There seems to be a recognition that S&OP has to improve ... & sooner rather than later. And this time, we need to involve the distributors.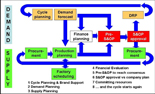 Get more S&OP case studies!